Nowadays, there are more and more people who like to listen to audiobooks, because it's very convenient and portable. Unlike reading, which requires finding a place and a chair, you can enjoy audiobooks without needing anything. Audible is one of the largest audiobook services, if you want to listen to Audible offline, you must download the Audible audiobooks on your PC or Mac. The downloaded audiobooks are AA or AAX files, you can't listen to them on any plays except iTunes on Mac and Audible app on Windows 10, because the AA and AAX files contains DRM(Digital Right Management), so you can't play audiobooks files offline or share them with your friends. This chapter introduces the best way to convert Audible AAX to MP3/M4B on both Windows and Mac for your sharing purpose.
What is Audible?
Audible is an American online audiobook and podcast service that allows users to purchase and stream audiobooks and other forms of spoken word content. This content can be purchased individually or under a subscription model where the user receives "credits" that can be redeemed for content monthly and receive access to a curated on-demand library of content. Audible is the United States' largest audiobook producer and retailer. The service is owned by Audible, a wholly-owned subsidiary of Amazon.com, Inc.
What is an AAX File?
The AAX file extension is a data file format associated with the Audible Audiobook, it was developed by Audible. These files are multimedia digital audiobooks which include images, links, videos and timeline. AAX files can be downloaded from your library on the Audible website. The downloaded AAX files contain DRM, you need to convert them to MP3/M4B to backup your Audible audiobooks.
Steps to Convert AAX to MP3/M4B
Step 1. Download Audible AAX files to your PC or Mac.
Go to Audible official website, login in your Audible account, and click into your Library, at last click the "Download" button, the Audible AAX file will be downloaded to your computer.
Click link the "Sign In" to sign in with your Audible account.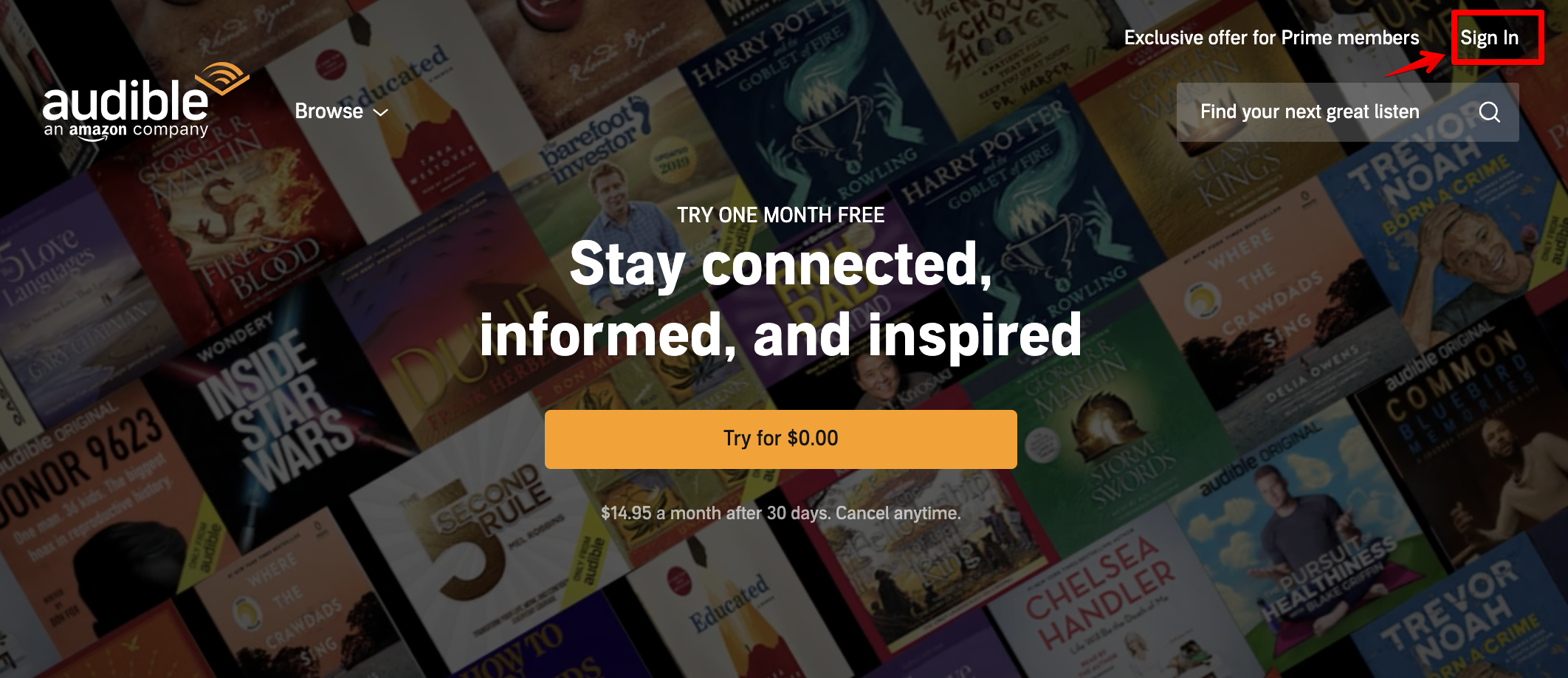 Click the link "Library" to go to your Audible library page.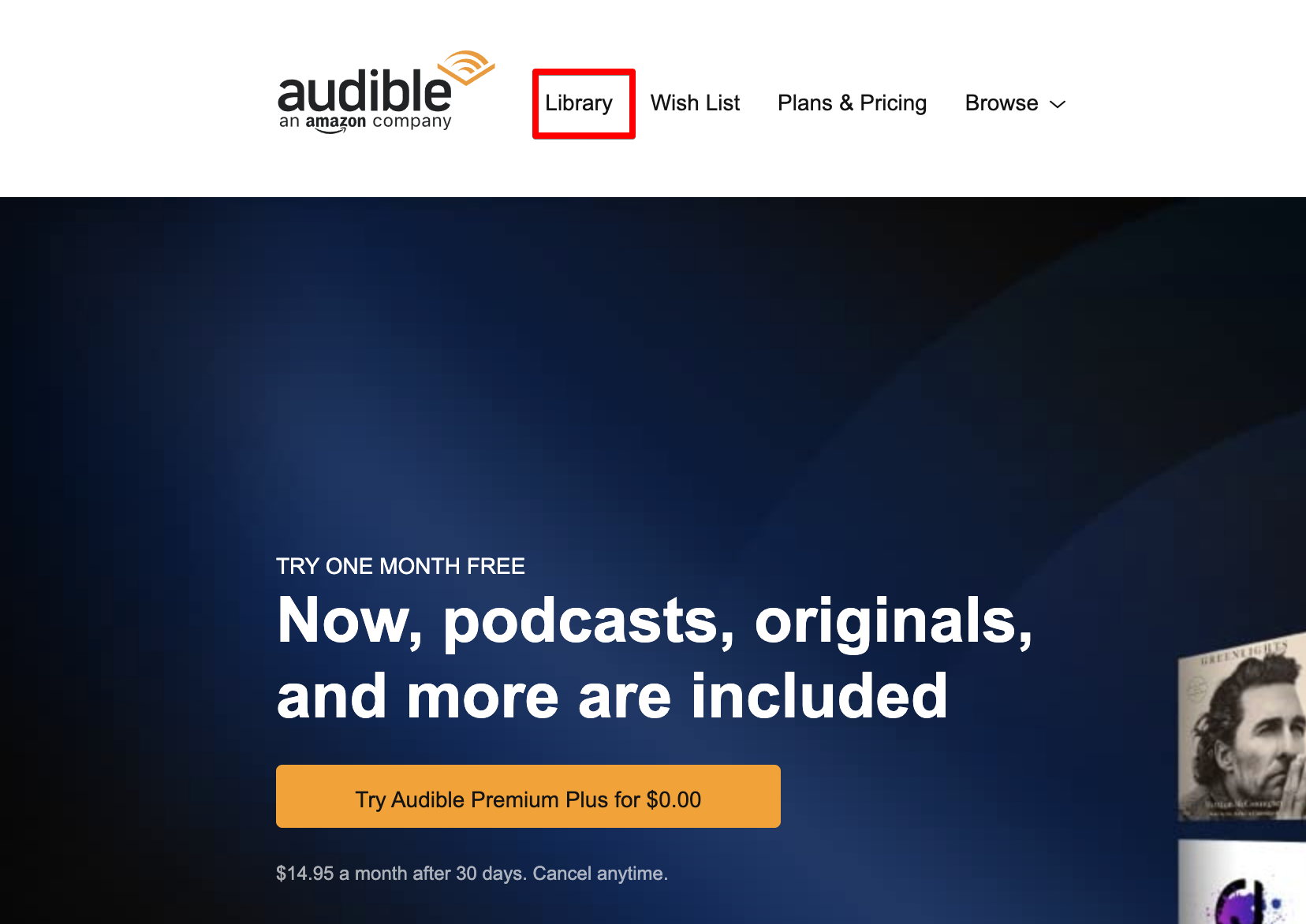 First click the link "Audiobooks" then click the "Download" button to download the AAX file.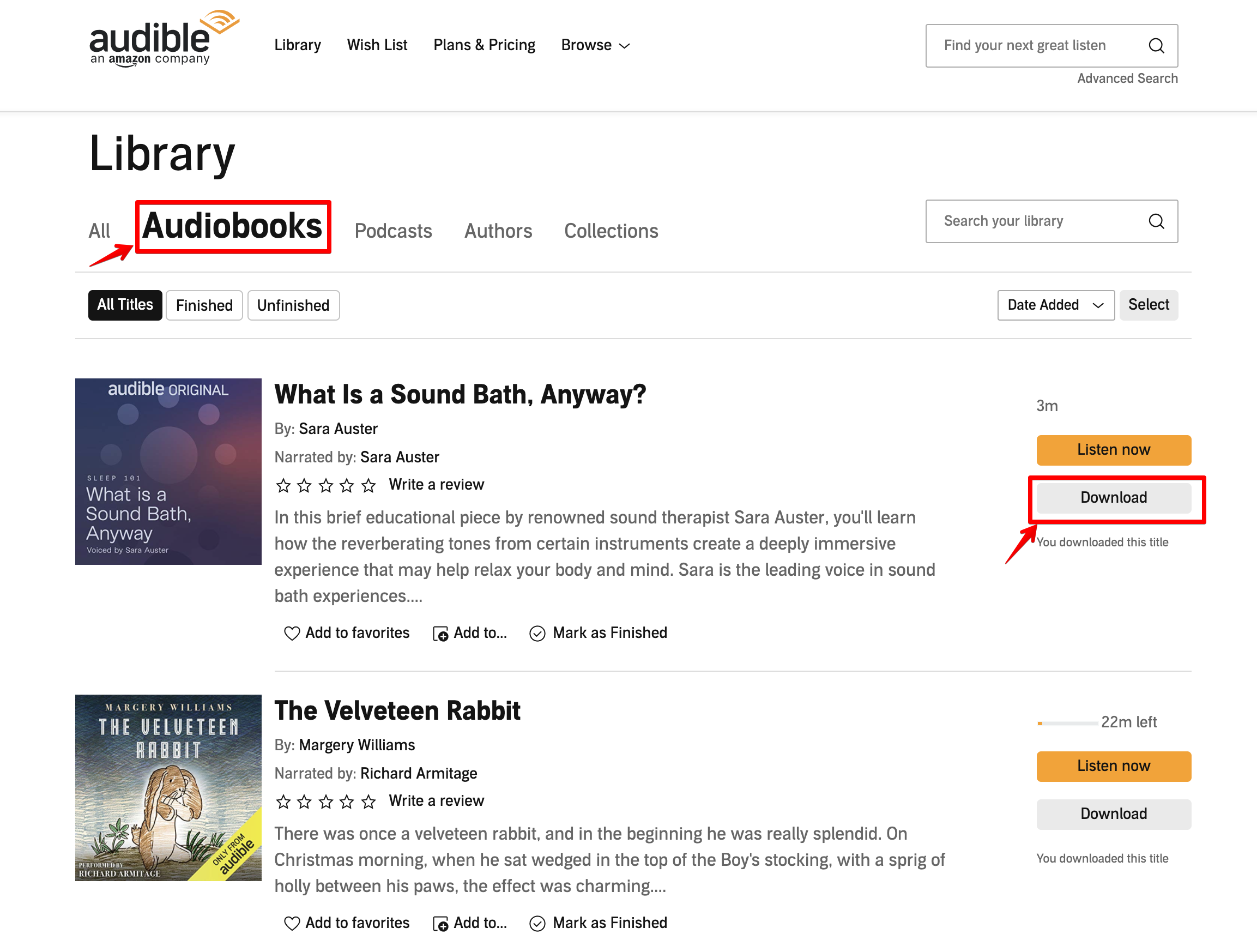 The AAX file has been downloaded.

Step 2. Use z3kit Audible Converter to convert Audible books.
Download z3kit Audible Converter first, install and open the software, drag and drop the Audible AAX file you previously downloaded to the software, select output format then click the conversion button. The conversion is very fast, you don't need to wait too long.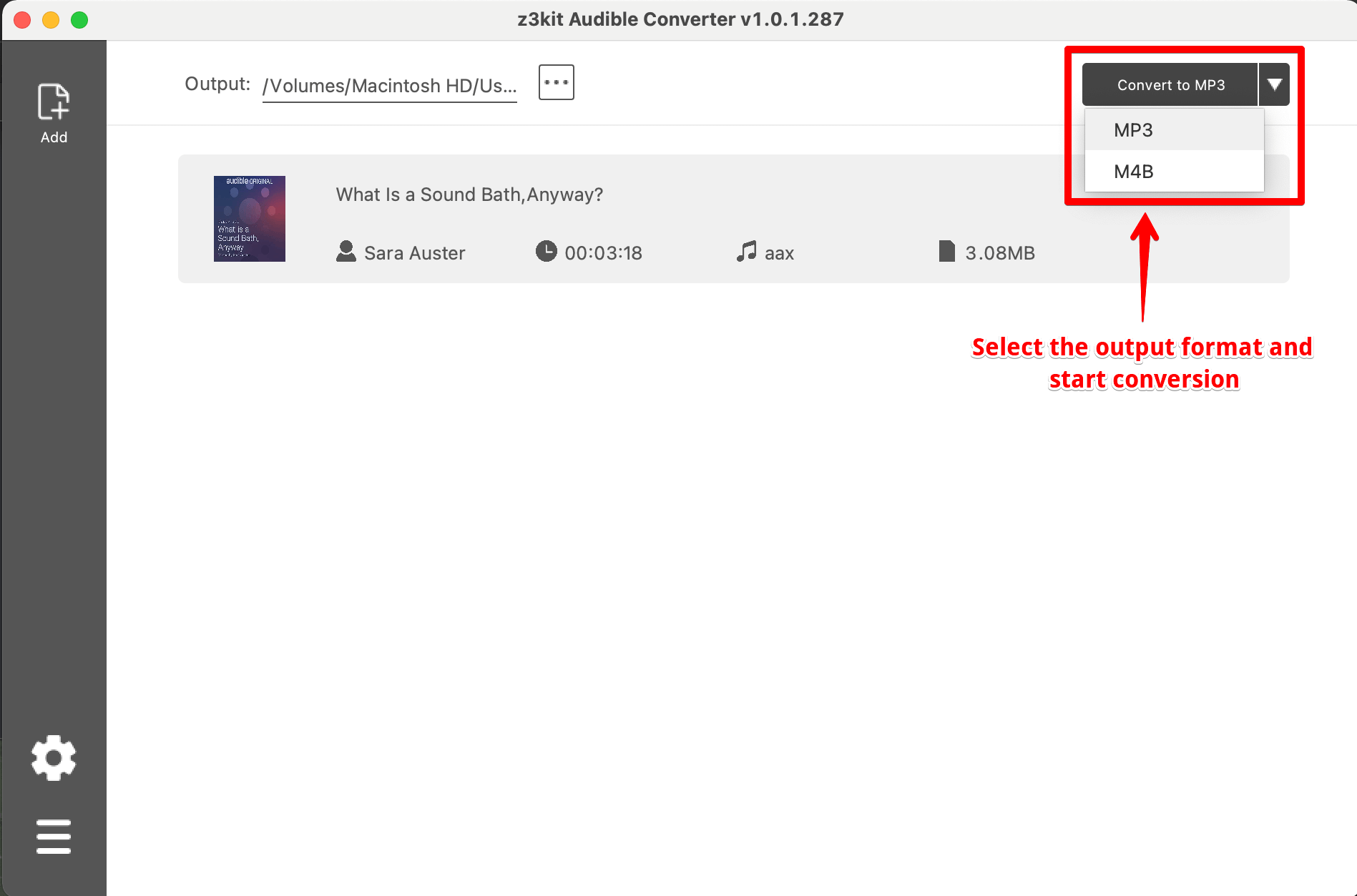 Click the output path or right click the audiobook and select menu "Open converted file" to find the converted file.

The converted MP3 file.

If you want to split the converted MP3/M4B file with chapters, you can click the setting button to choose "Split by chapters".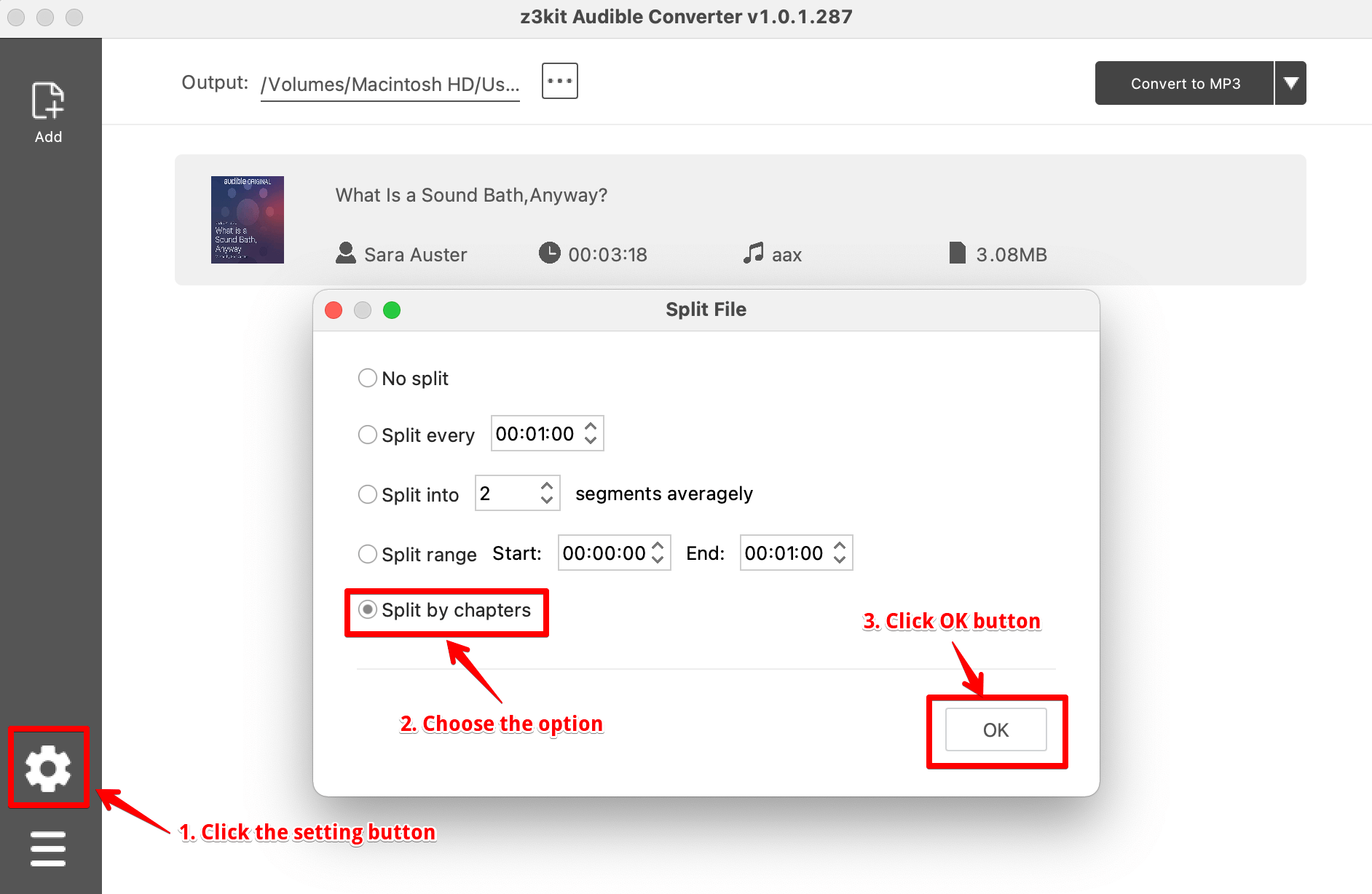 Step 3. Use an audio player to play the converted MP3 file.
Open the output folder after converting, use your favorite audio player to play the converted MP3 file, such as the Music app on Mac.

Also you can backup these converted MP3 files or share them with your family and friends.
Finally, you can try it for free to convert your Audible books.
Note: use coupon code to get 10% discount: SITE-10