Wattpad is an online social reading platform intended for users to read and write original stories. There are many authors who write their stories on Wattpad, and there are millions of readers reading their favorite stories from Wattpad. Sometimes you would like to copy text from Wattpad stories because you like it and you want to share it with your friends, but the official of Wattpad would prevent you from achieving it. But you don't have to be depressed, we found 3 methods to copy text from Wattpad stories and all of them are simple.
Method 1: select & drag & drop text from Wattpad
Step 1. Open a story on Wattpad.
Step 2. Select story until the button "Continue reading next part"(The button must be selected too)
Step 3. Drag and drop the selected text to an editor(You must drag text from the button "Continue reading next part")
Step 4. Now the text is copied.

Method 2: disable javascript on Chrome to copy text from Wattpad
Step 1. Open Wattpad official website with Chrome, open a story you want to copy text.
Step 2. Move the cursor at the cover of the story, right-click and select the menu "Inspect" to open Developer Tools(shortcut, Windows: control+shift+i, Mac: command+option+i).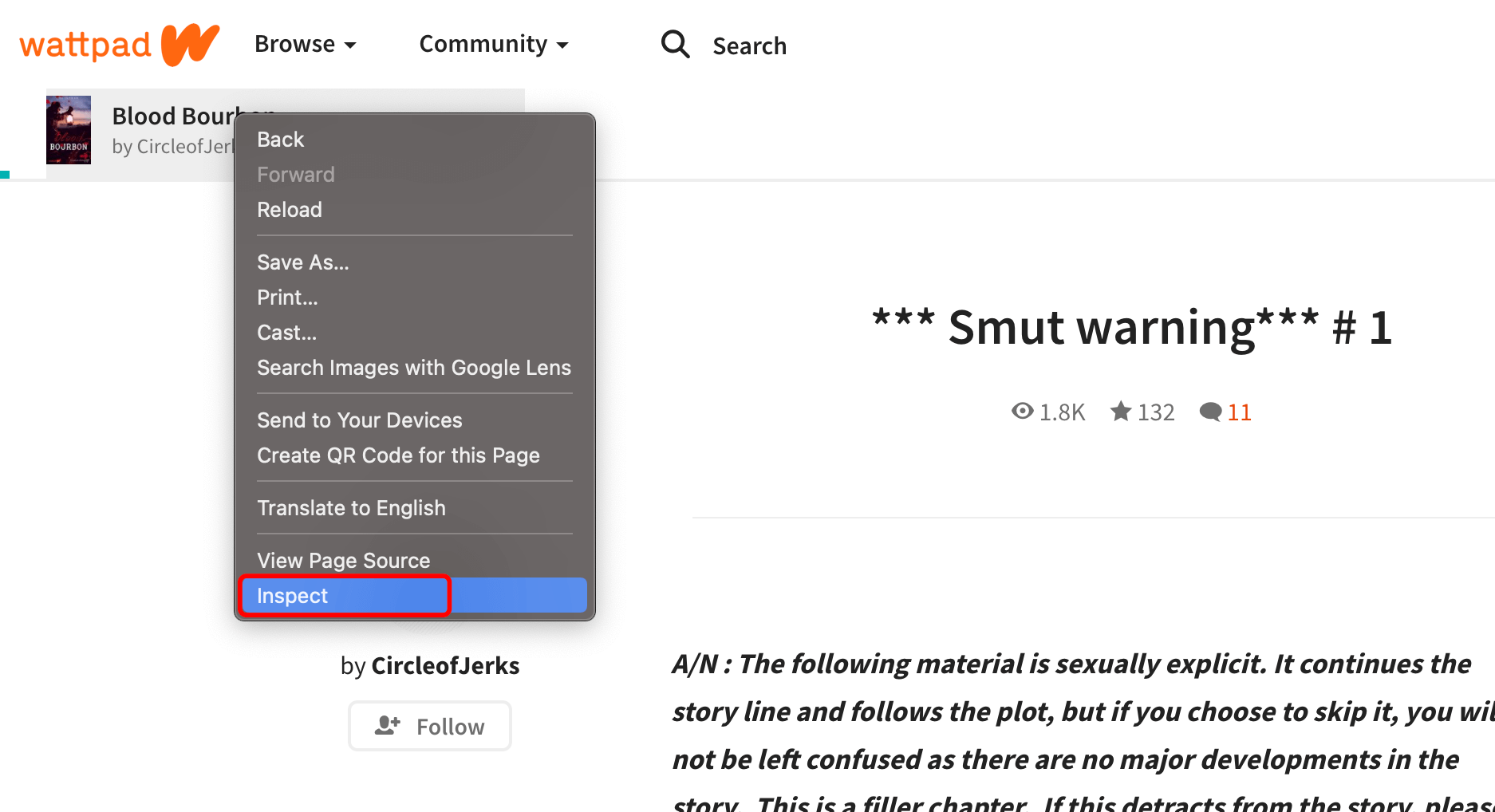 Step 3. Run shortcut to open the Command Menu, Windows: Control+Shift+P, Mac: Command+Shift+P.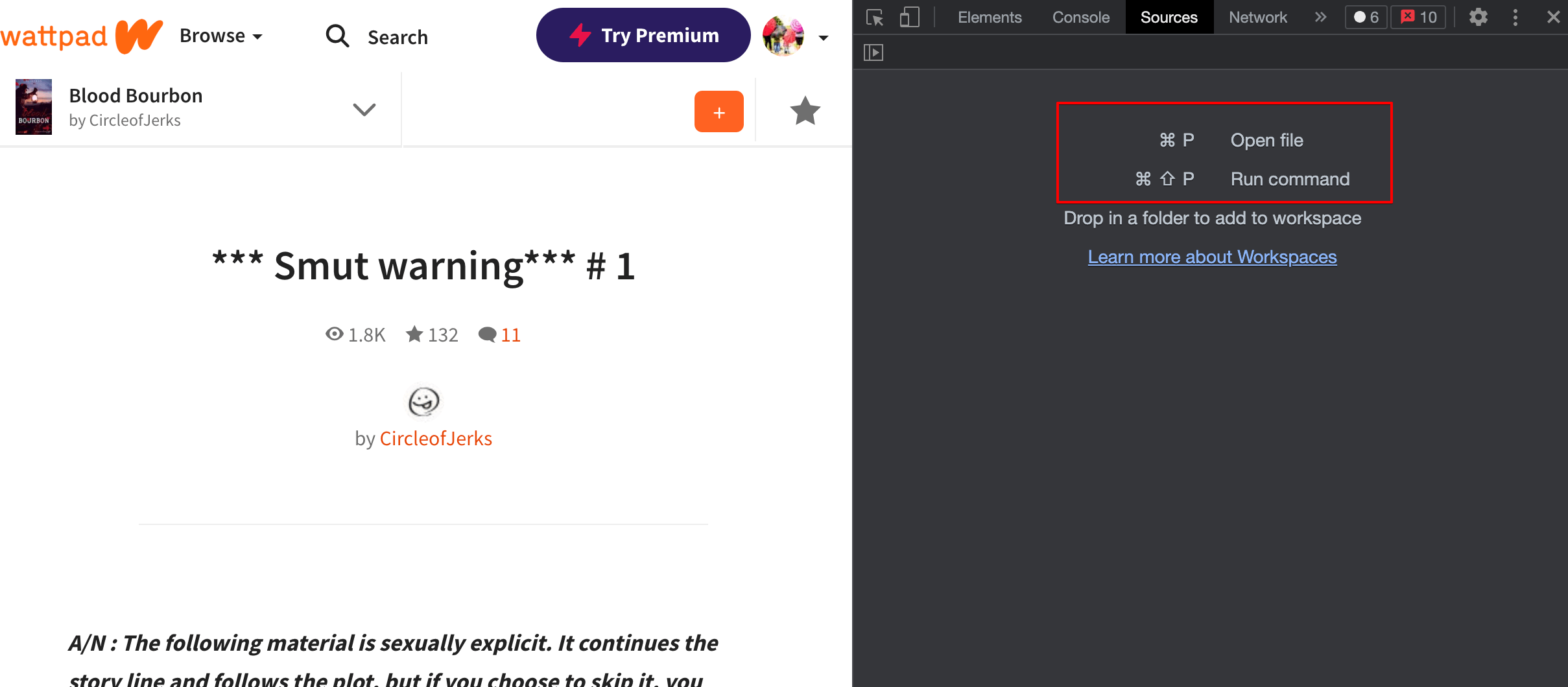 Step 4. Type "javascript", select "Disable JavaScript" and then press Enter to run the command, now JavaScript is disabled.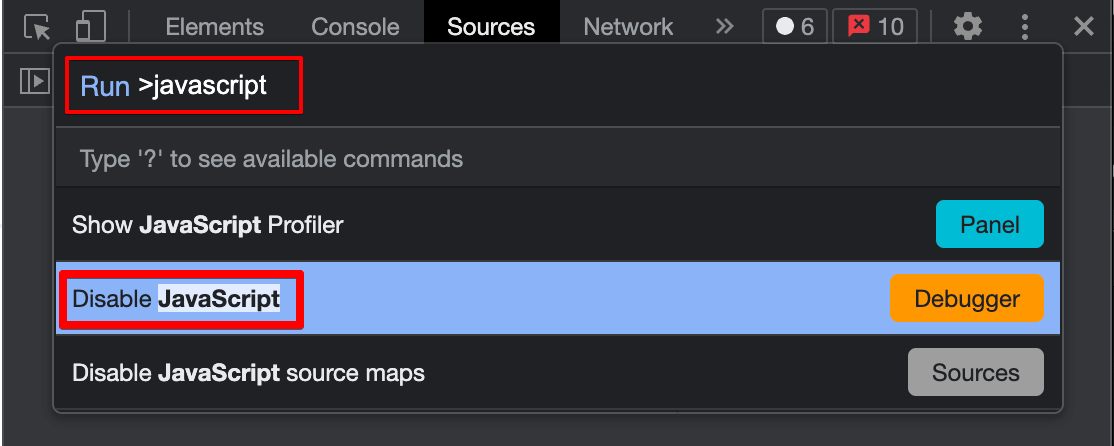 Step 5. back to the opened story, now you can copy text freely.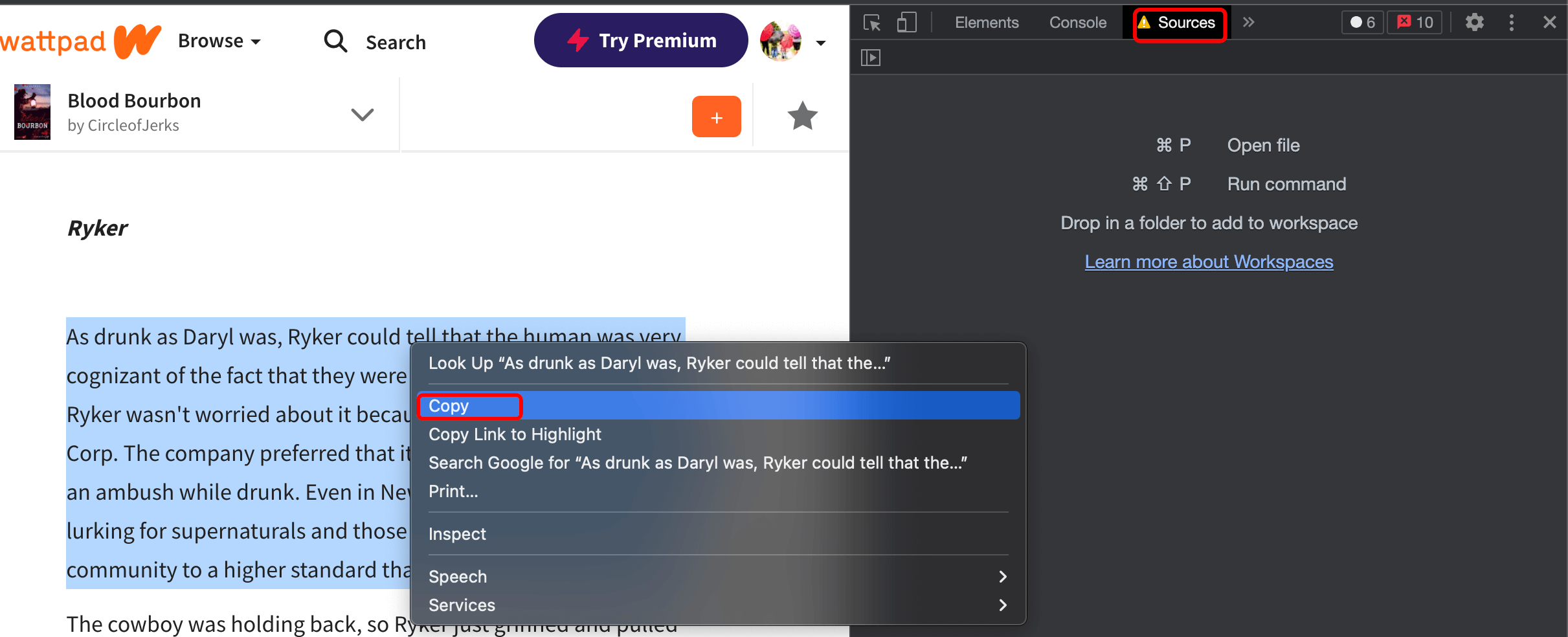 Important: when you want to copy text from the page of the story, you should re-enable "JavaScript", then open the next page of the story, then disable "JavaScript", and at last copy the next story. Although it is very inconvenient, you have to do that following the steps.

Method 3: the easiest way to copy text from Wattpad
Step 1. Download z3kit Wattpad Downloader, install and run it.
Step 2. Sign in to your Wattpad account to get all your saved stories for downloading.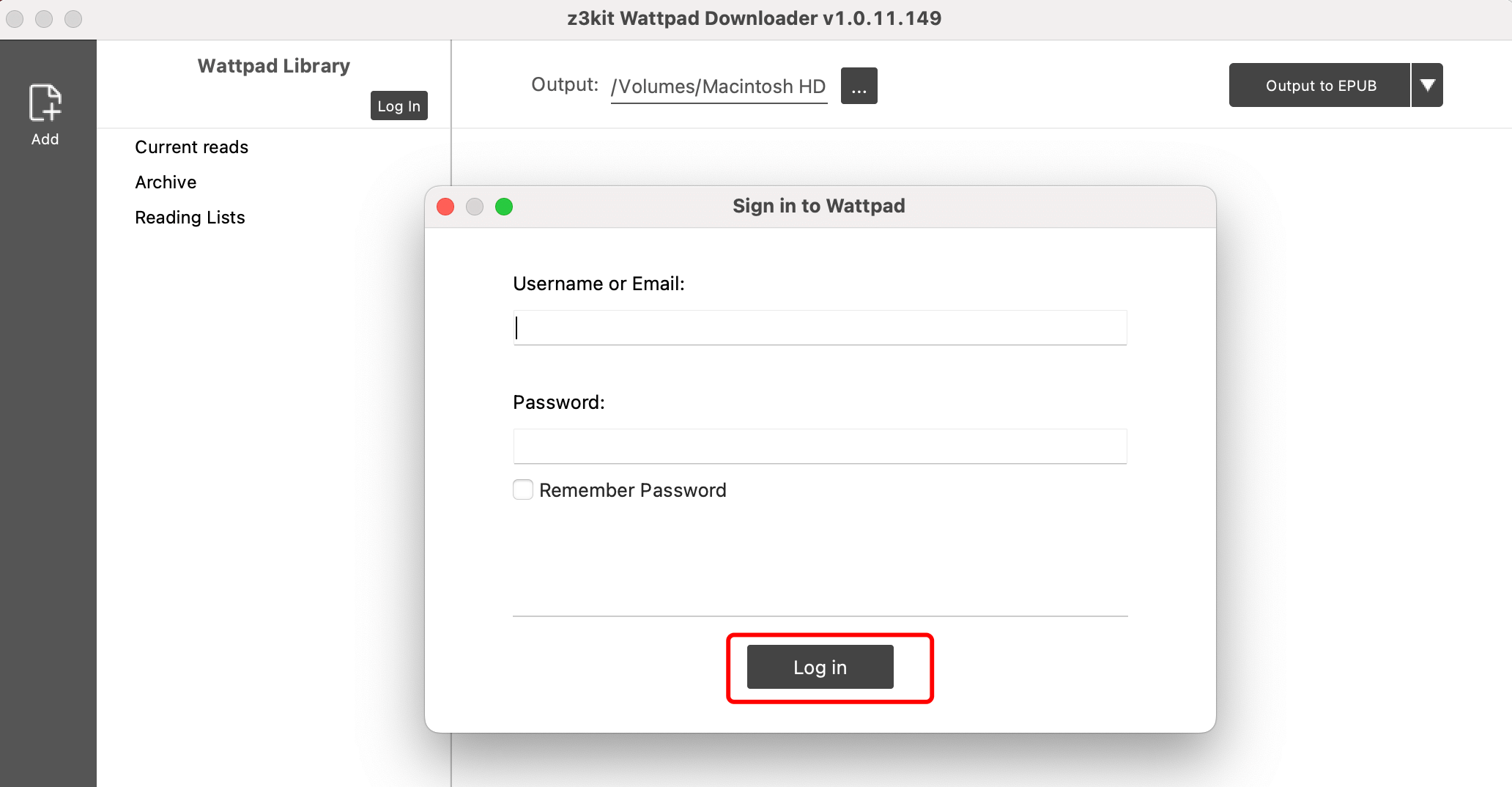 Step 3. After signing in, your saved stories will be listed in the Wattpad Library on the left, select the stories and drag & drop them to the right panel, then click the button "Output to EPUB" to download the stories.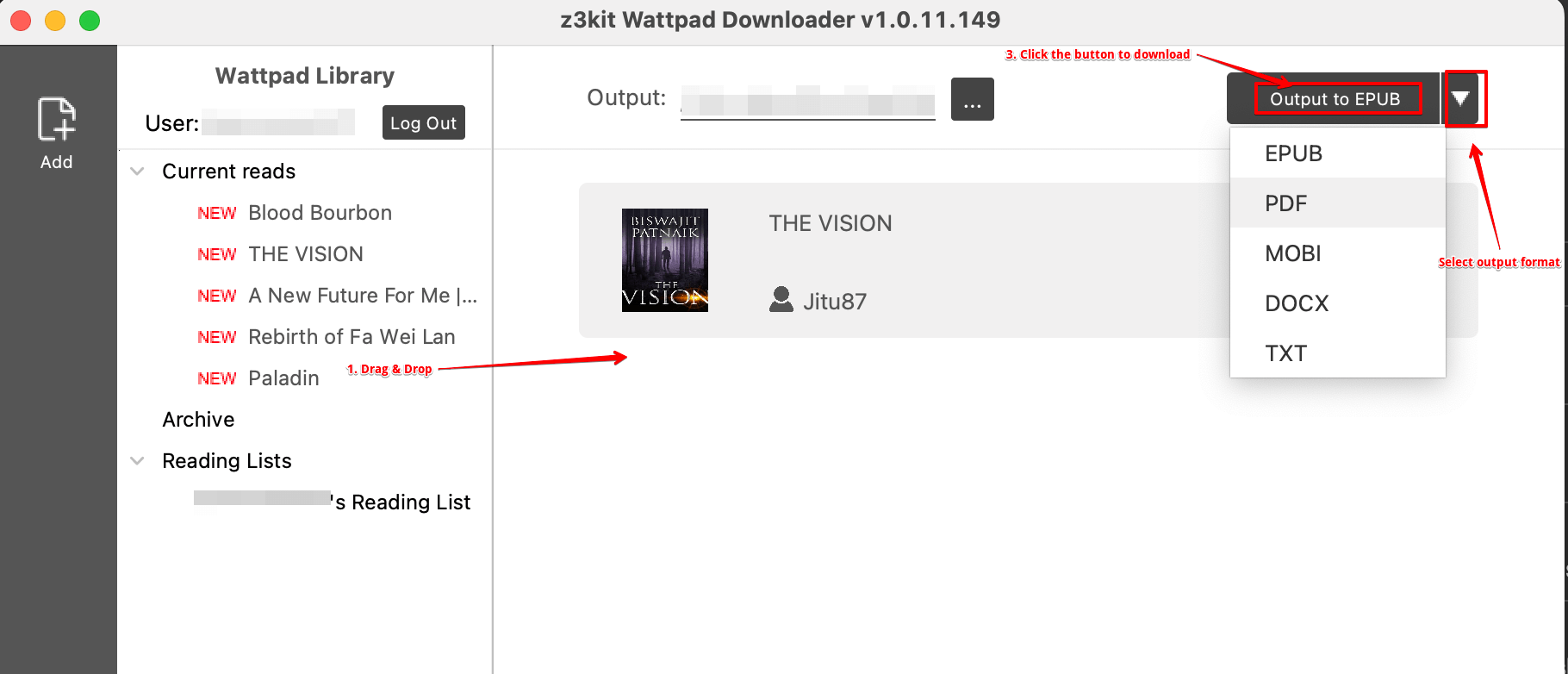 Step 4. Wait for a while, the stories will be downloaded successfully, then click the output button to view your downloaded stories.

Conclusion
There are 3 ways to download the Wattpad stories, all of these ways are worth for you to have a try, but we highly recommend you try the z3kit Wattpad Downloader to copy text from Wattpad, because it is fast, easy-to-use and it supports 5 formats for downloading stories, the most important thing is that is saves your time.
Note: use coupon code to get 10% discount: SITE-10