Wattpad is an online social reading platform intended for users to read and write original stories. The platform aims to create social communities around stories and remove the barriers between readers and writers. The platform allows users to write and publish stories, or just read stories generated by other users.
Sometimes you like a story from one of your favorite authors and wish to save it for future purposes. In general, there's no way you can accomplish this. Wattpad officially takes some actions to prevent you from downloading the story, you need to follow the methods we introduce below to download the story.
Method 1: Download story with Wattpad app
Open Wattpad app and login into your account, find the story you want to add to the offline list and tap the icon, then your story will be displayed in the offline list.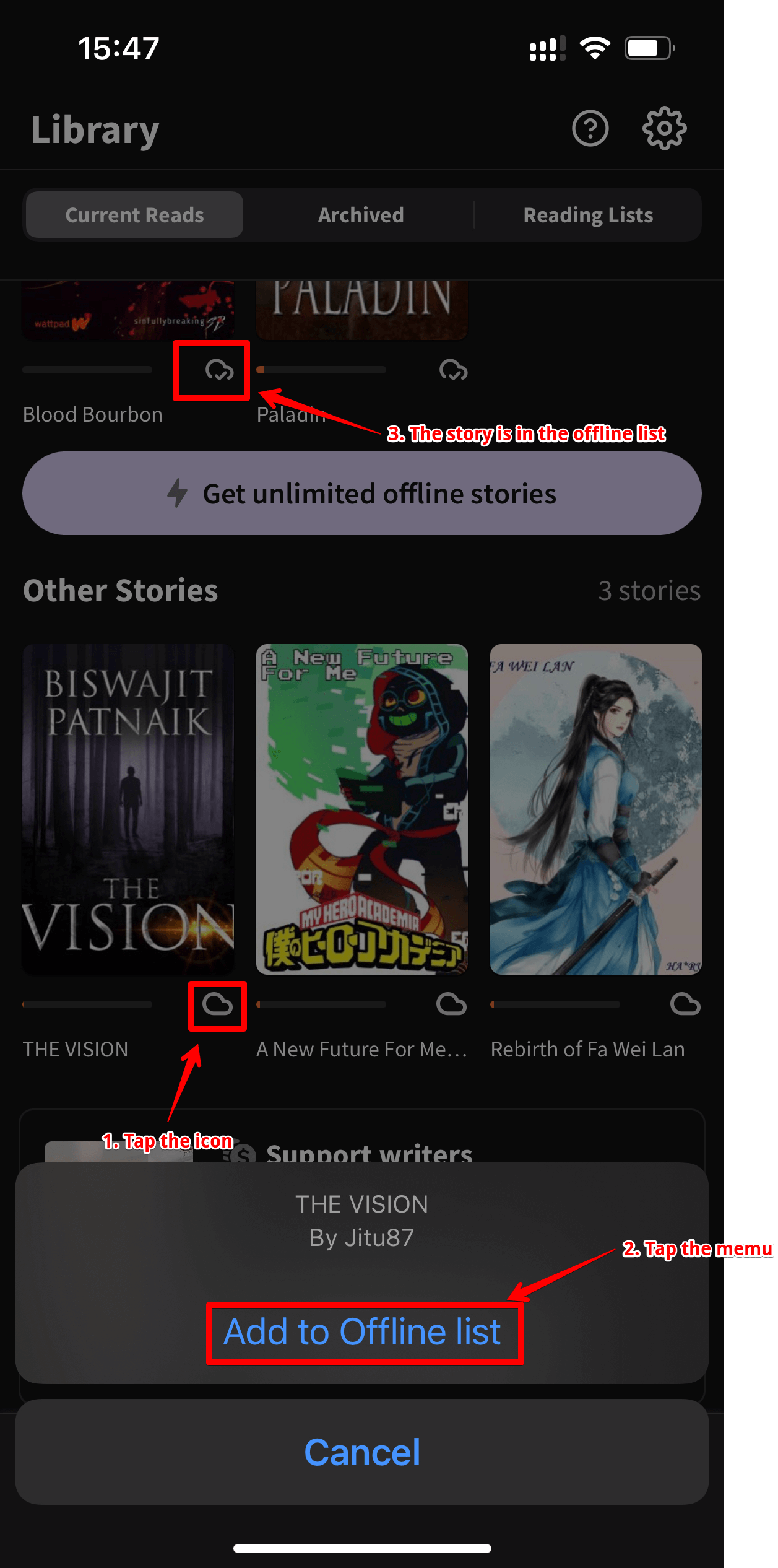 Note:

if you've reached the offline story limit(2 stories), then you will be prevented from adding a new story to the offline list.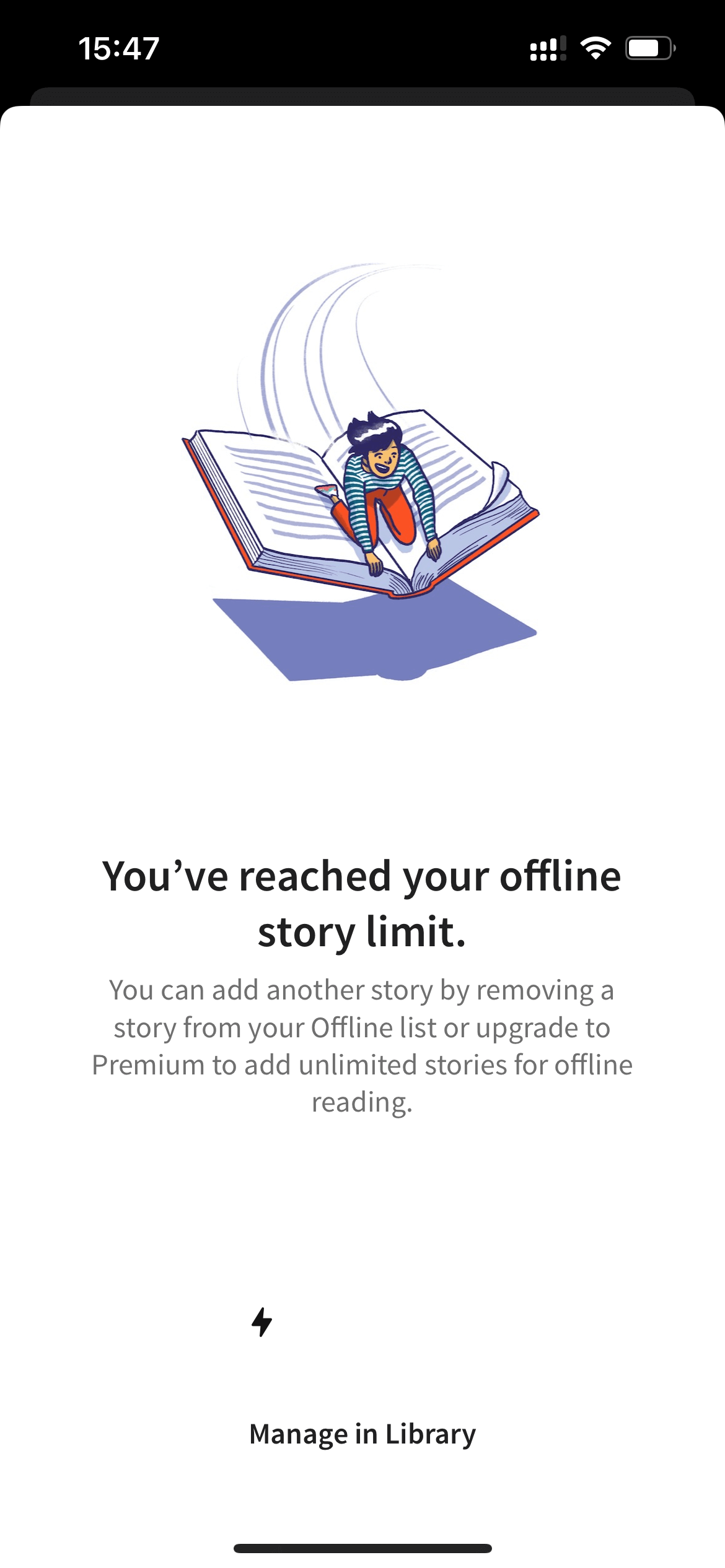 Method 2: Save Wattpad webpage to PC/Mac
Open Wattpad official website with Chrome, login in to your account, go into your library.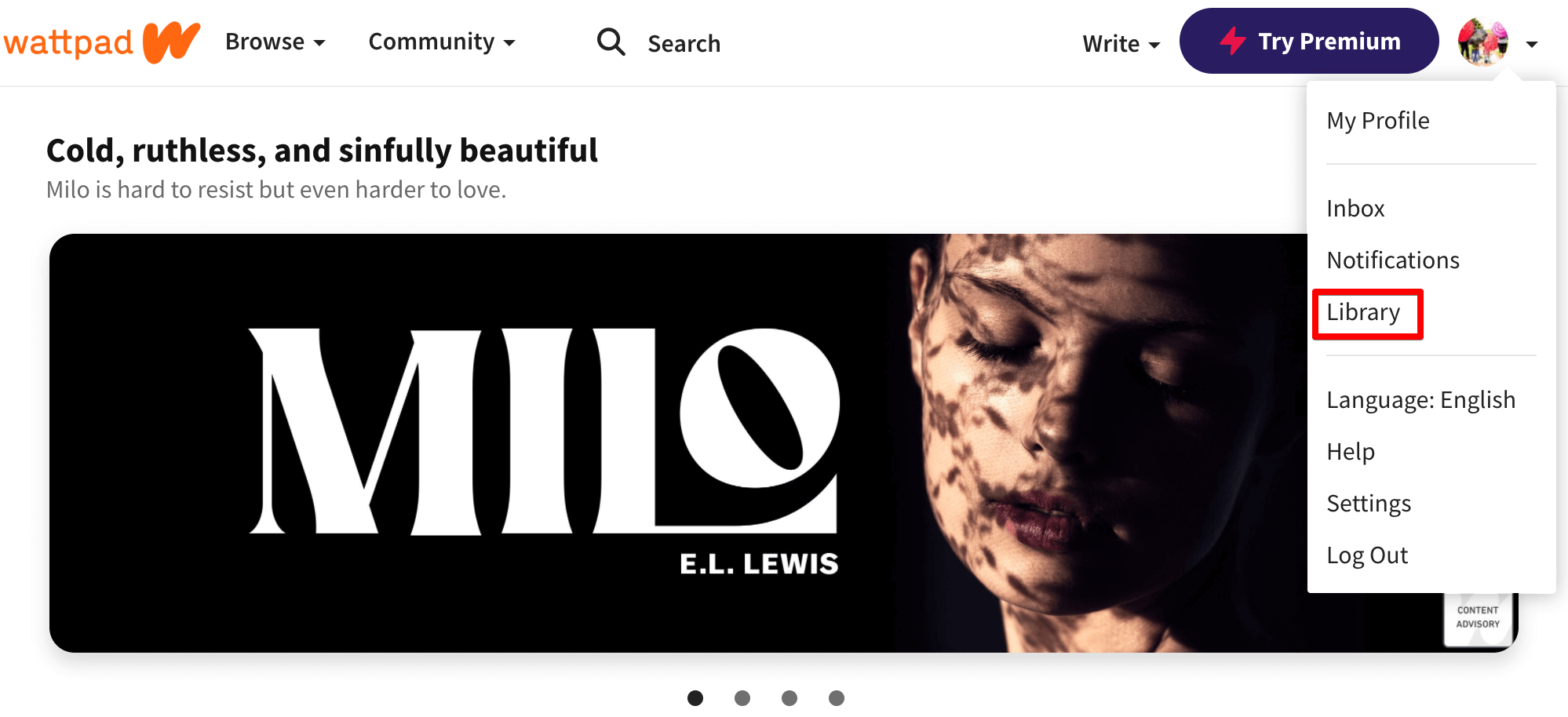 Open a story you want to download, open right-click and select the menu "Save As…" to save the webpage(Shortcut: Ctrl+S on Windows, Command+S on Mac).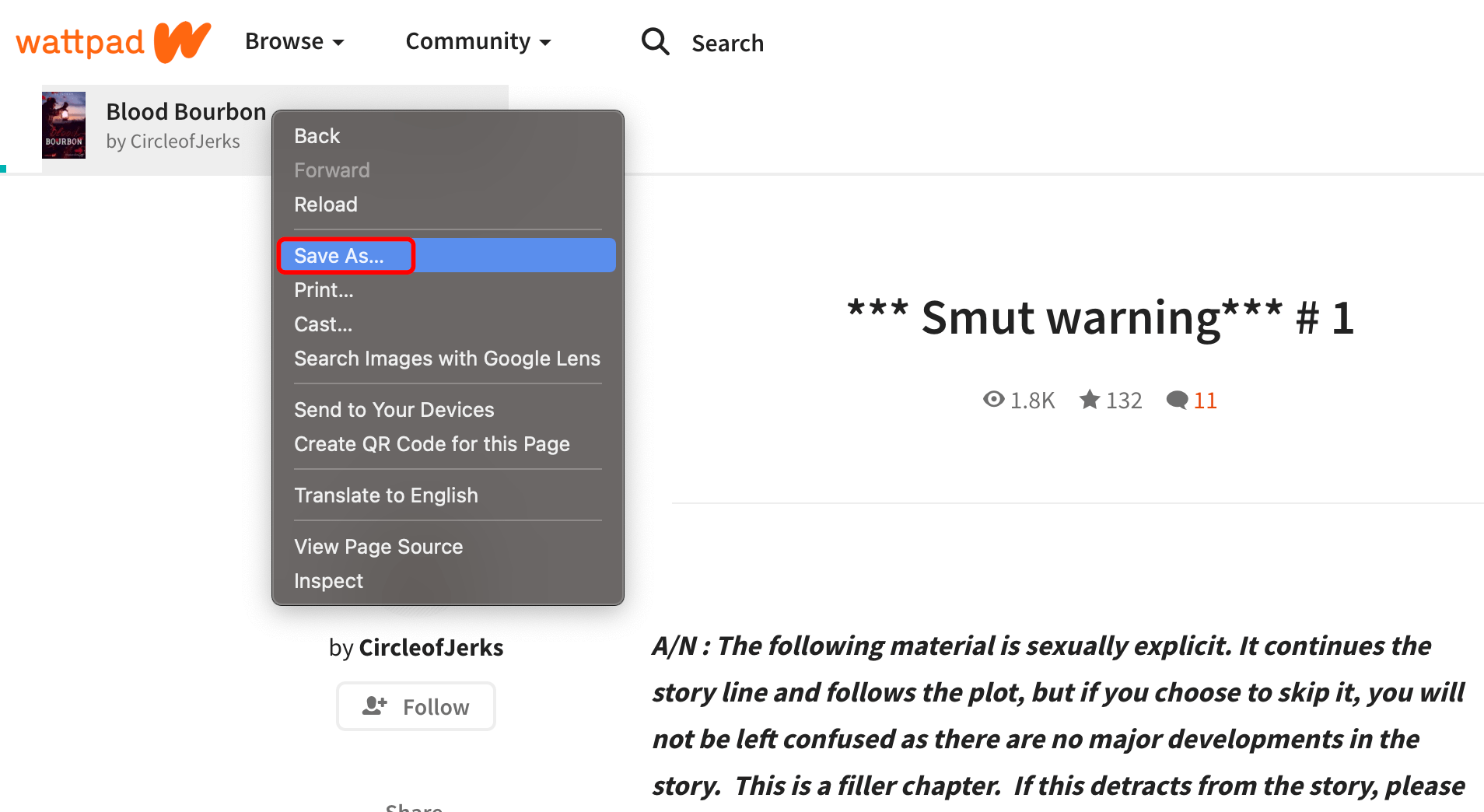 Open the saved html file with Microsoft Word or other Word processing softwares(such as LibreOffice, OpenOffice etc.), then you can copy and backup the story for yourself.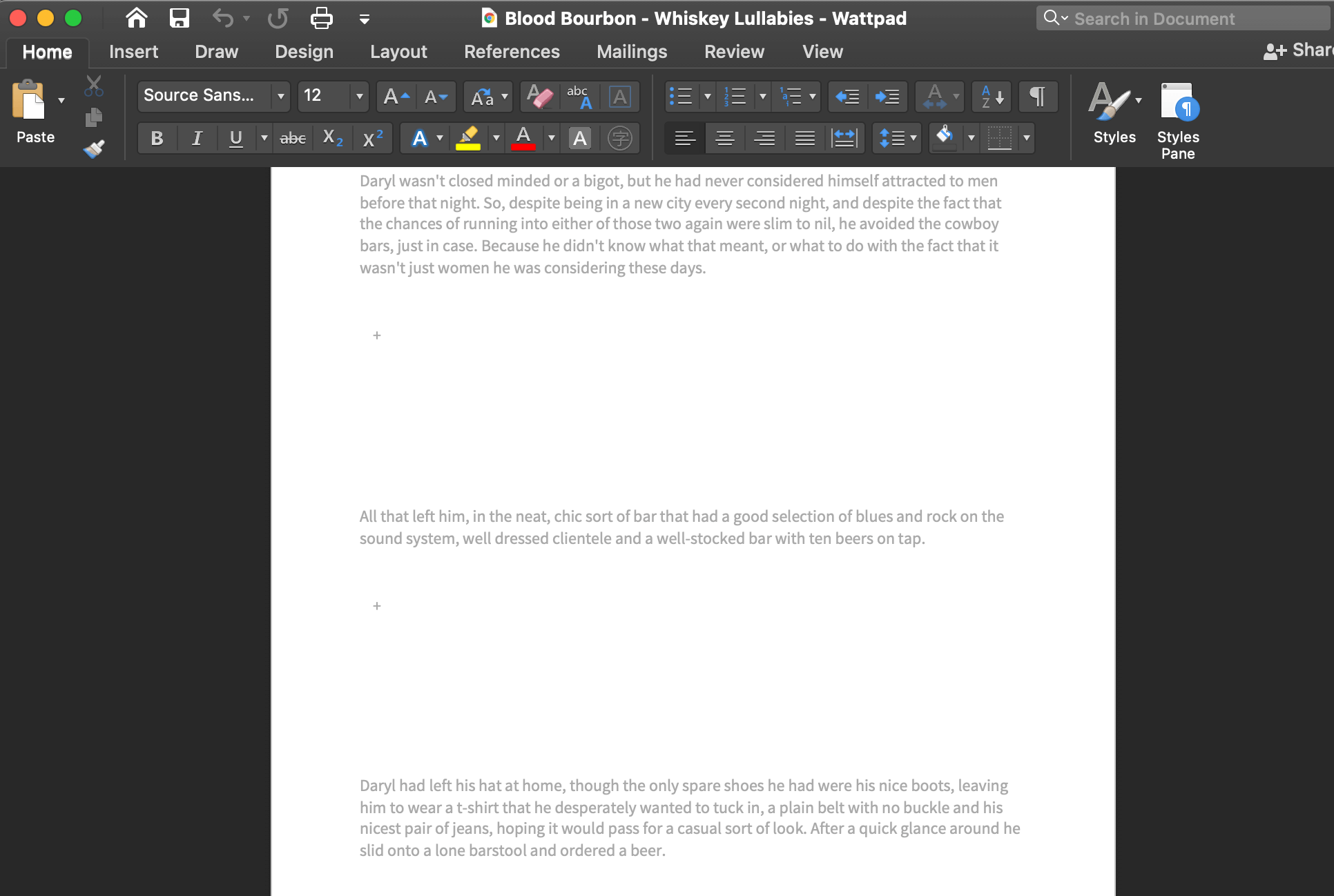 Method 3: Disable Javascript on Chrome to save Wattpad Story
Open Wattpad official website with Chrome, login in to your account, go into your library.
Open a story you want to save.
Right-click and select "Inspect" to open Developer Tools(Or run shortcuts, Windows: control+shift+i, Mac: command+option+i), then press Control+Shift+P(Windows) or Command+Shift+P (Mac) to open the Command Menu.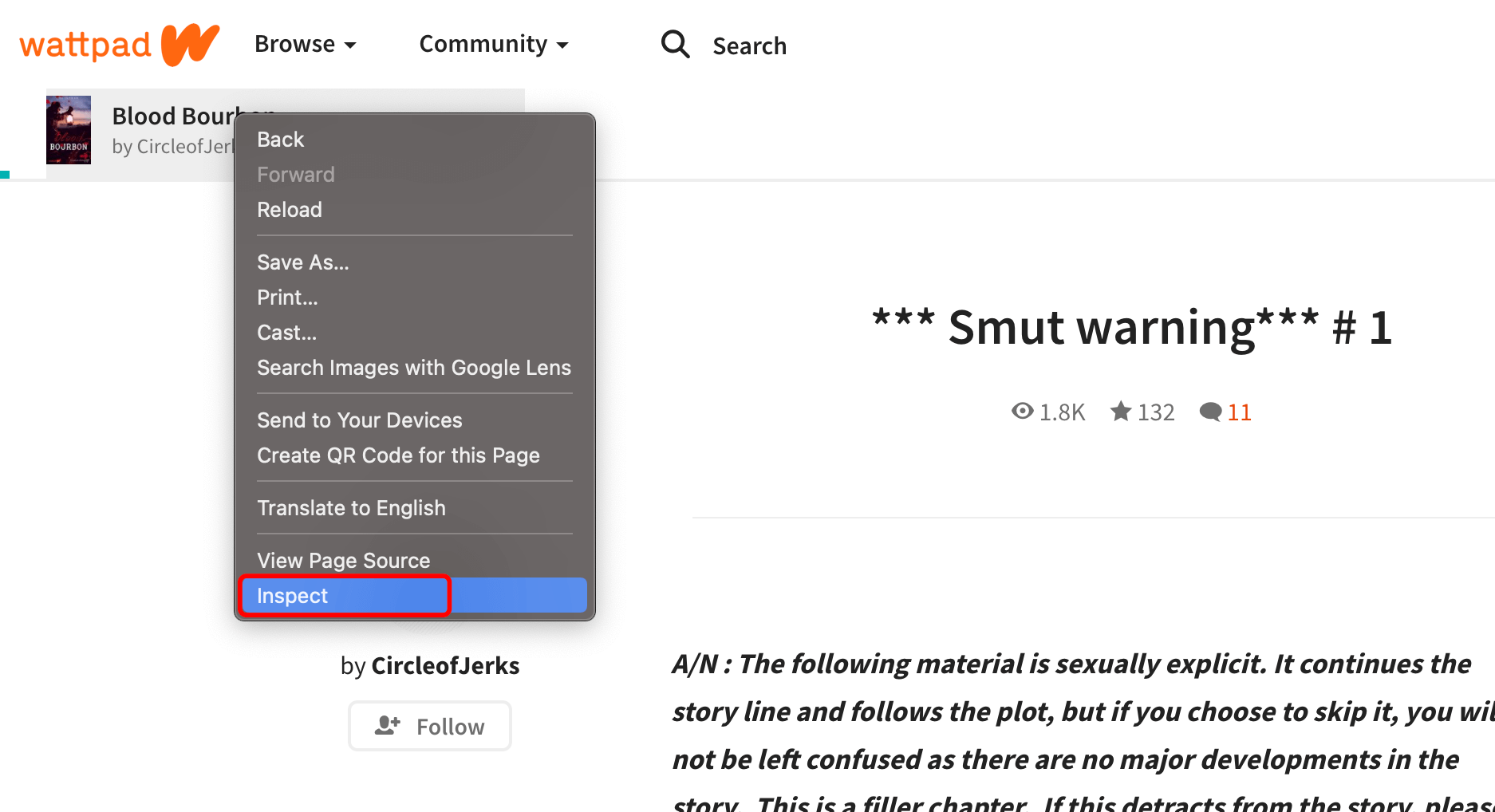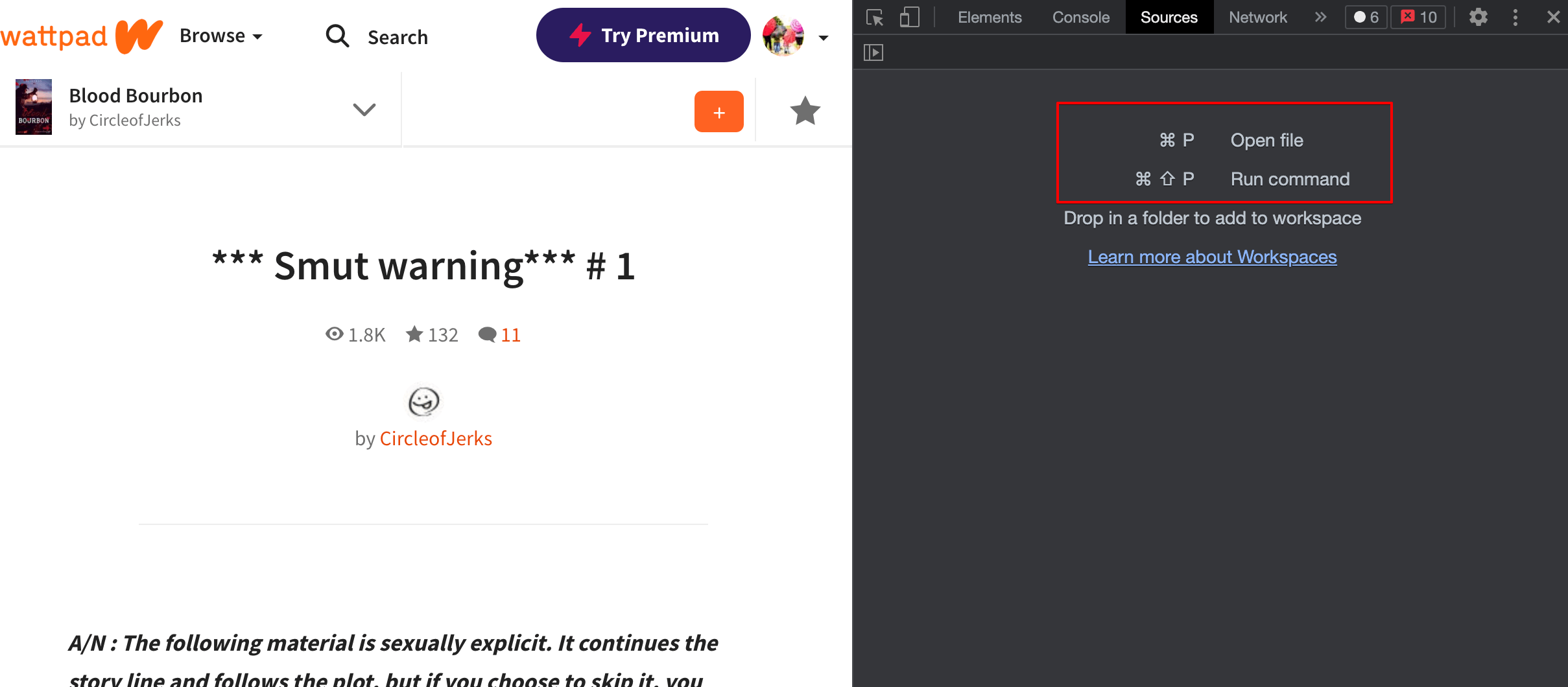 Start typing javascript, select Disable JavaScript, and then press Enter to run the command. JavaScript is now disabled.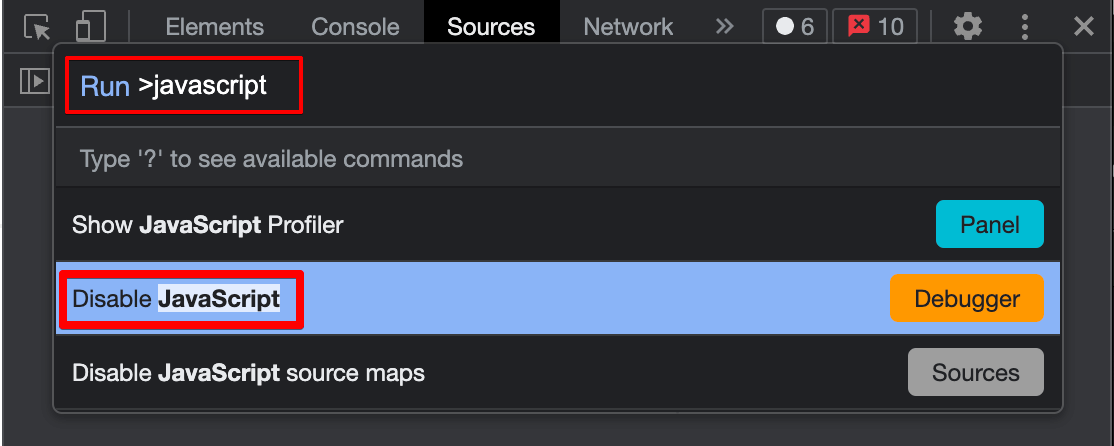 Now, you can copy the story content directly.
The yellow warning icon next to Sources reminds you that JavaScript is disabled.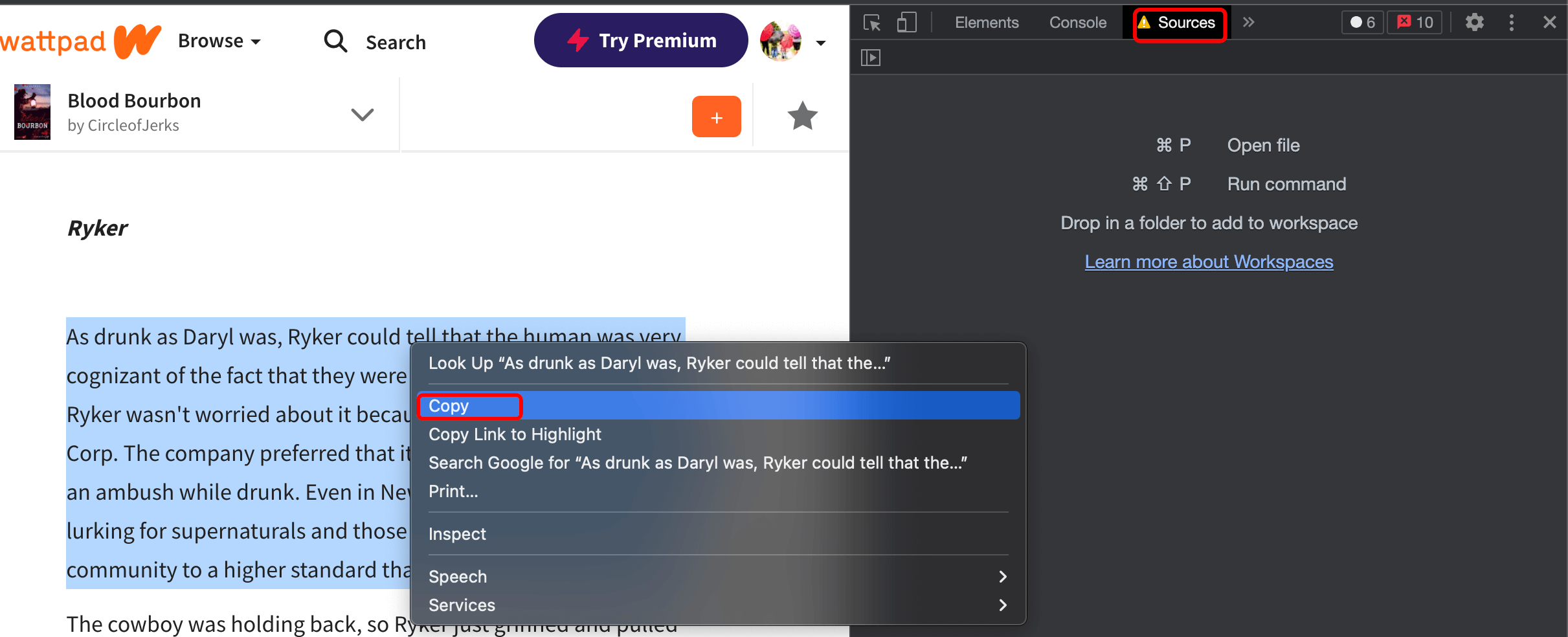 Note: To re-enable JavaScript

Open the Command Menu again and run the Enable JavaScript command.
Close DevTools.

Method 4: One-Click to download story to PDF/EPUB/MOBI/DOCX with z3kit Wattpad Downloader
Download z3kit Wattpad Downloader, install and run it.
Login in to your Wattpad account to get all your saved stories for downloading.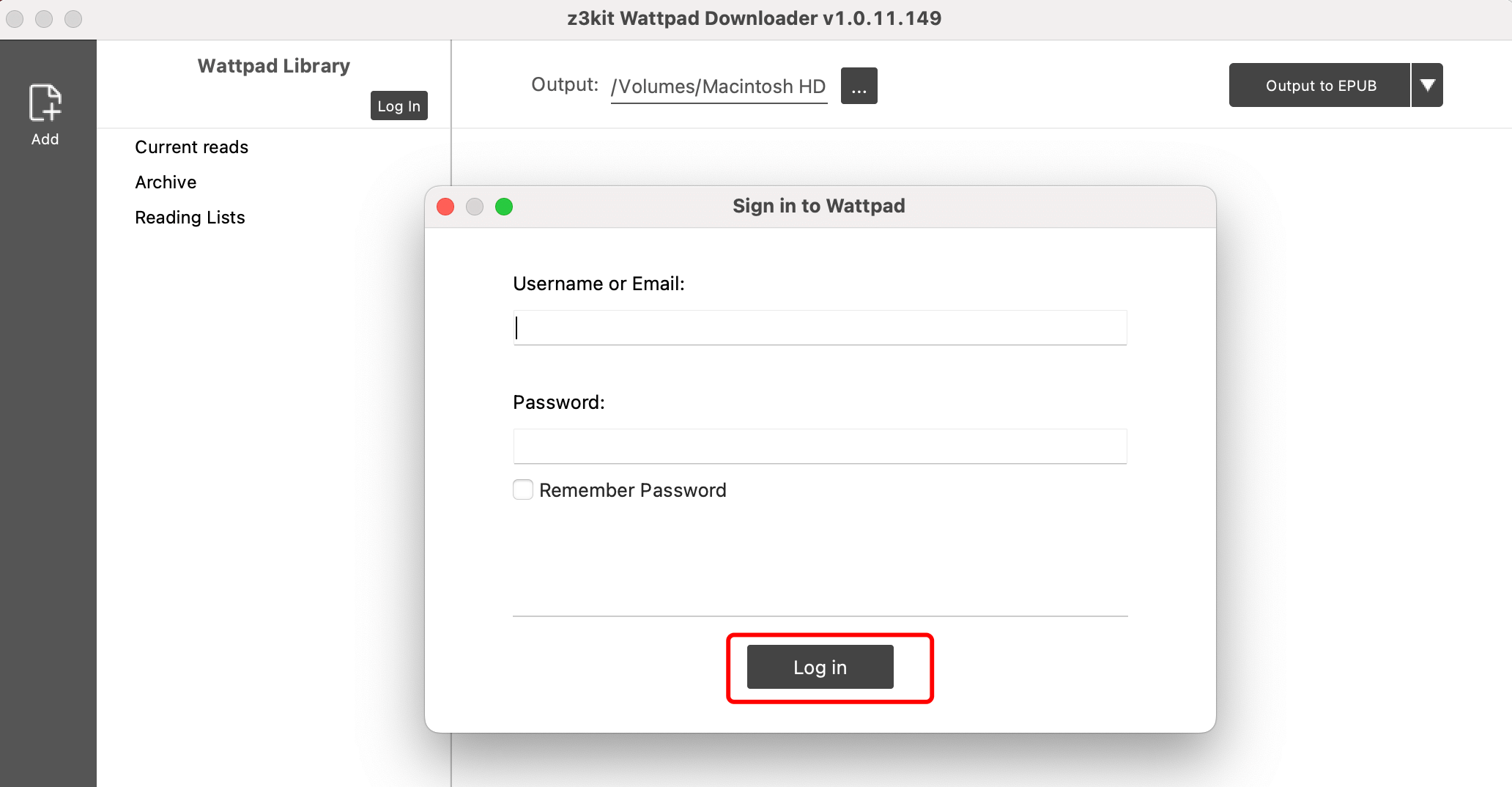 Your saved Stories will be listed in the Wattpad Library on the left, select the stories you want to download and drag & drop them to the right panel, then select the output format you want to download, at last click the download button.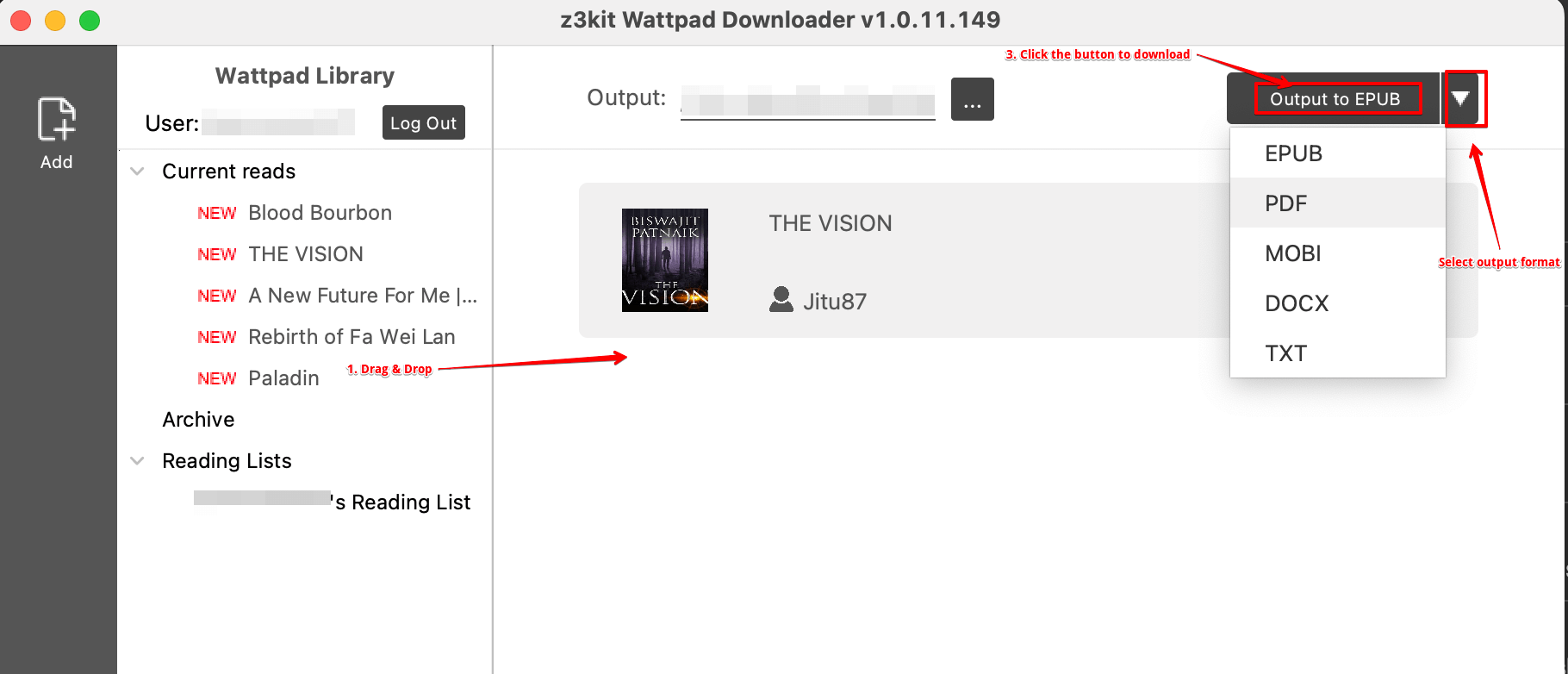 Minutes later, the story downloads successfully, click the output button to view your downloaded story.

Conclusion
We provide 4 methods for you to download Wattpad Story. You can try one of them that you like best, but we highly recommend you use the z3kit Wattpad Downloader to download Wattpad Story, because it is easy-to-use and it supports downloading with 5 formats, the most important is that it saves you time.
Finally, you can try it for free to download Wattpad Stories.
Note: use coupon code to get 10% discount: SITE-10