Looking for free ebooks through the internet? Here is the right place you are.
Nowadays there are so many websites offering free ebooks and allow you to download them, but most of them require you to register an account. It's inconvenient and a waste of time, so we spend hours finding 10 free ebook download sites but without registration, let's see what they are.
10. Girlebooks
Girlebooks is a resource for classic and contemporary ebooks, their ebooks are hand-crafted and professionally formatted into multiple ebook formats to accommodate most ereaders, they are DRM free(no digital rights management).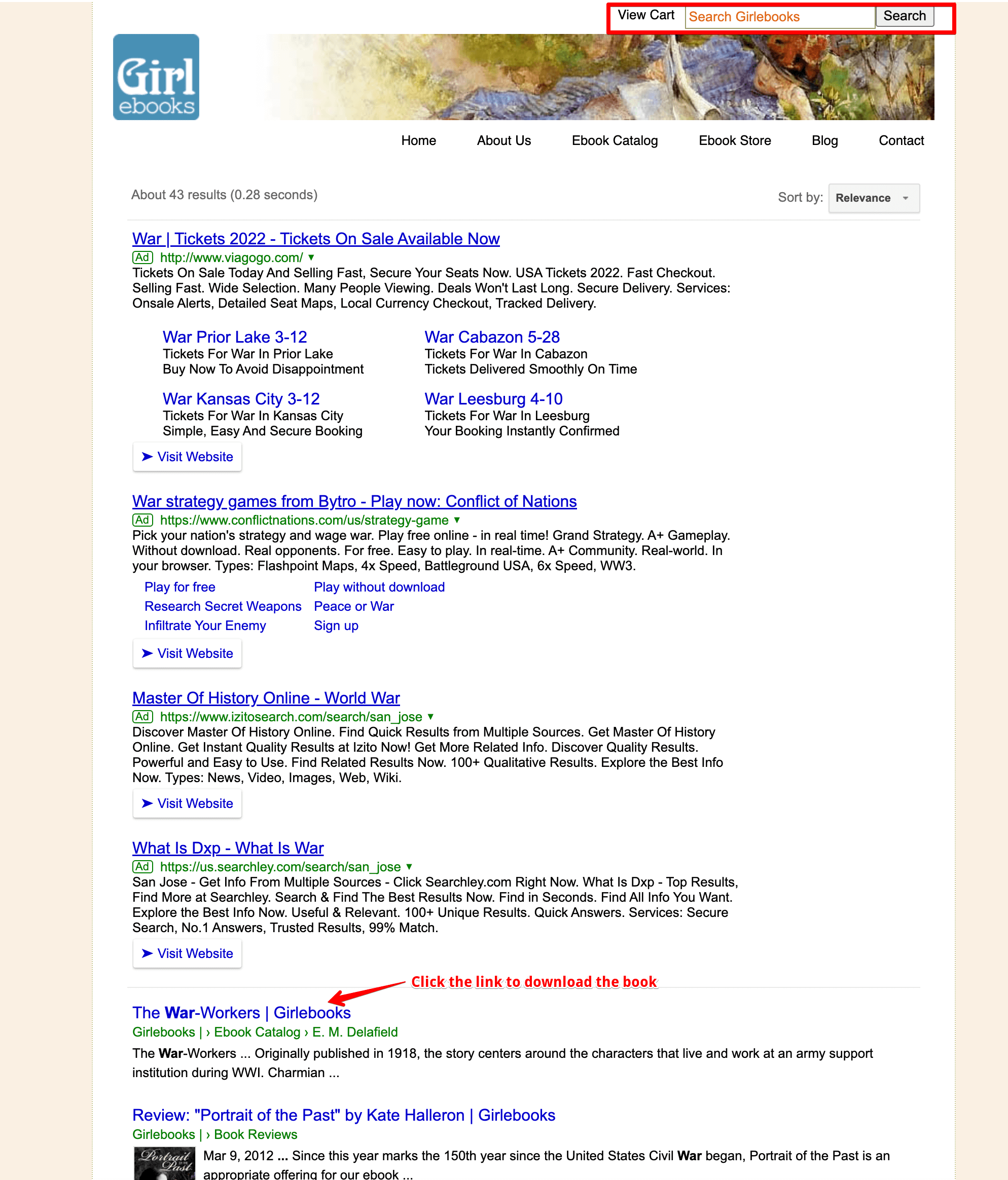 9. Epub.us
Epub.us is an online magazine for booklovers filled with annotations and news about new books. It is also a free library, it has no illegal content, so you can download books from it freely.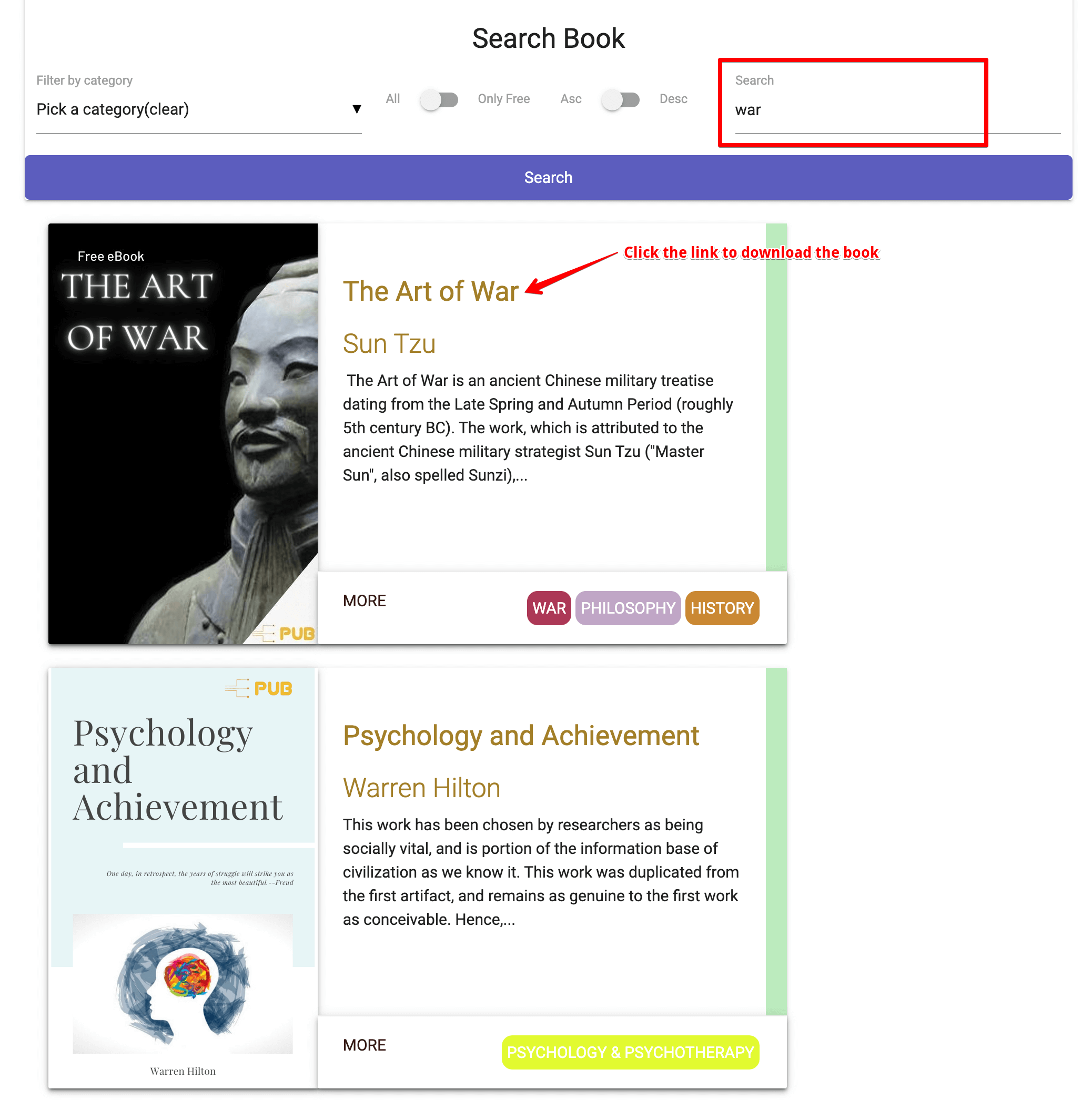 8. FreeBooks
FreeBooks is committed to helping users find the best ebooks available online, if you don't have the book you are looking for you can contact them and they will find it for you or point you in the right direction to find the book.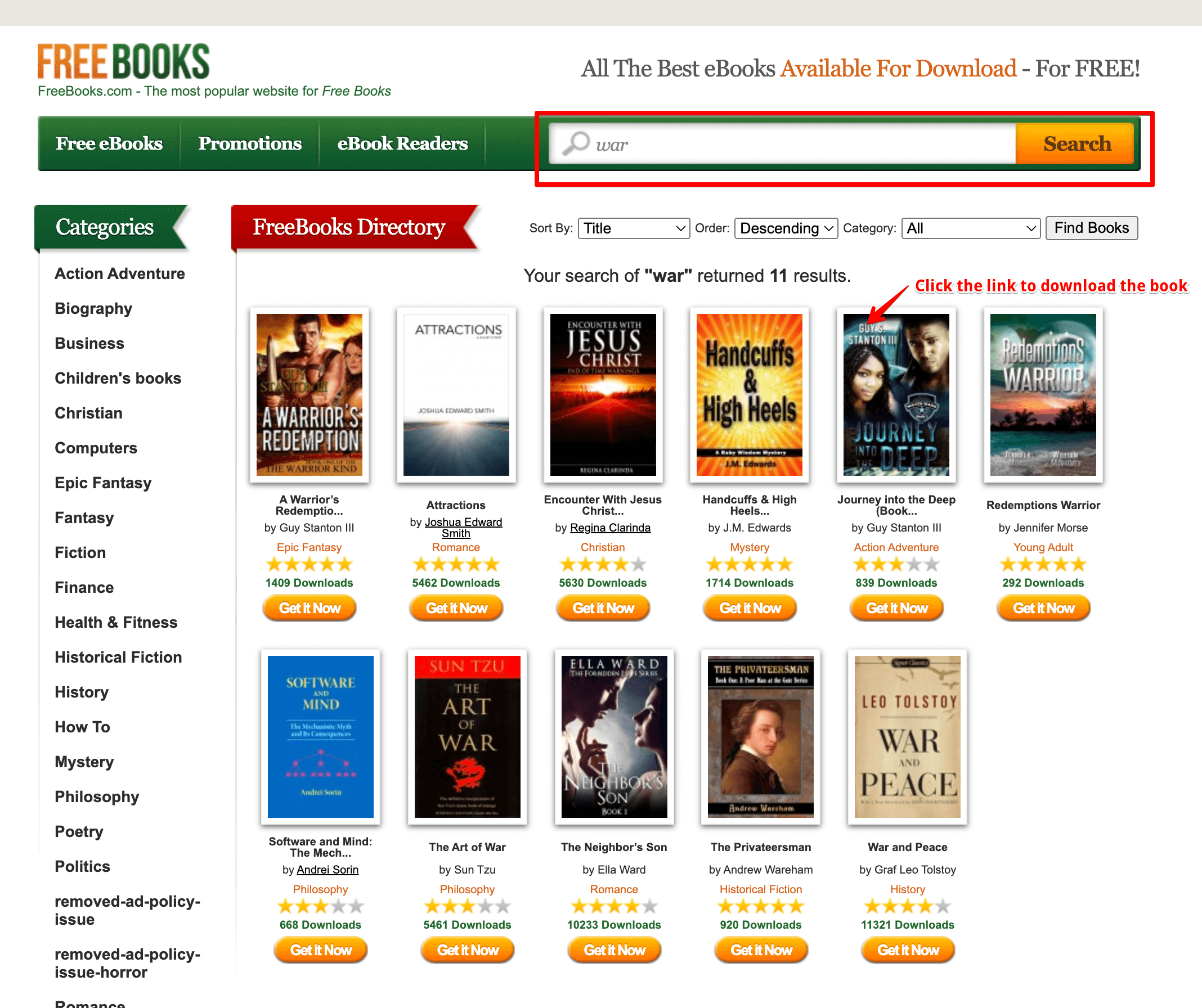 7. Feedbooks
Feedbooks is a digital library and cloud publishing service for both public domain and original books. It provides e-books with particularly high-quality typesetting in multiple formats, such as EPUB, Kindle, and PDF formats.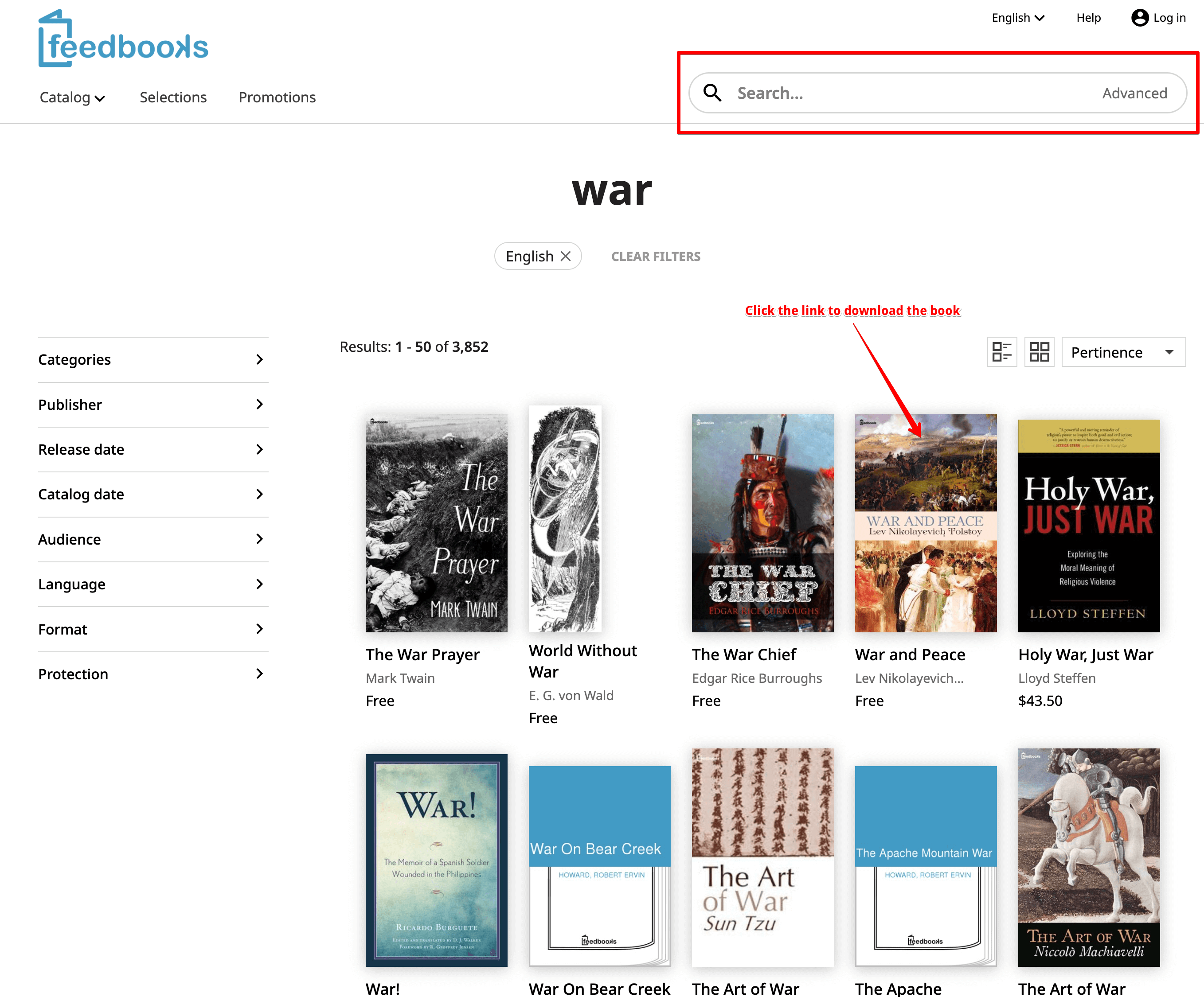 6. DigiLibraries
GigiLibraries.com offers a digital source of free eBooks for any taste, a vast range of titles in digital format and their free eBooks collection is growing all the time. The aim of the site is to give quality, fast and required services for downloading and reading eBooks.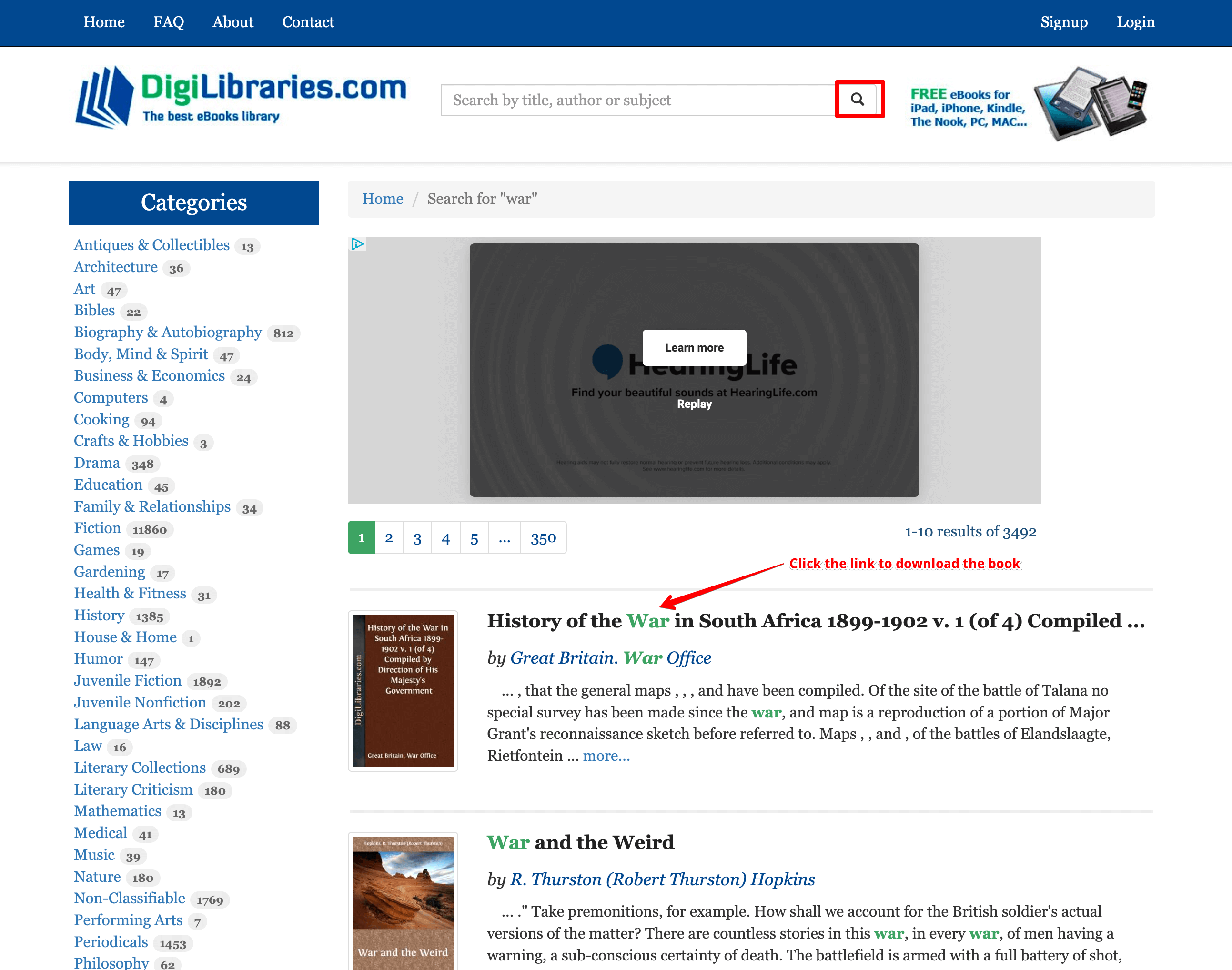 5. dBooks
dBooks.org collects books from open source resources, from publishers websites or owners blogs, the dBooks team is sure that books and education must be open, public and free, so you can download and read books online on it for free without registration.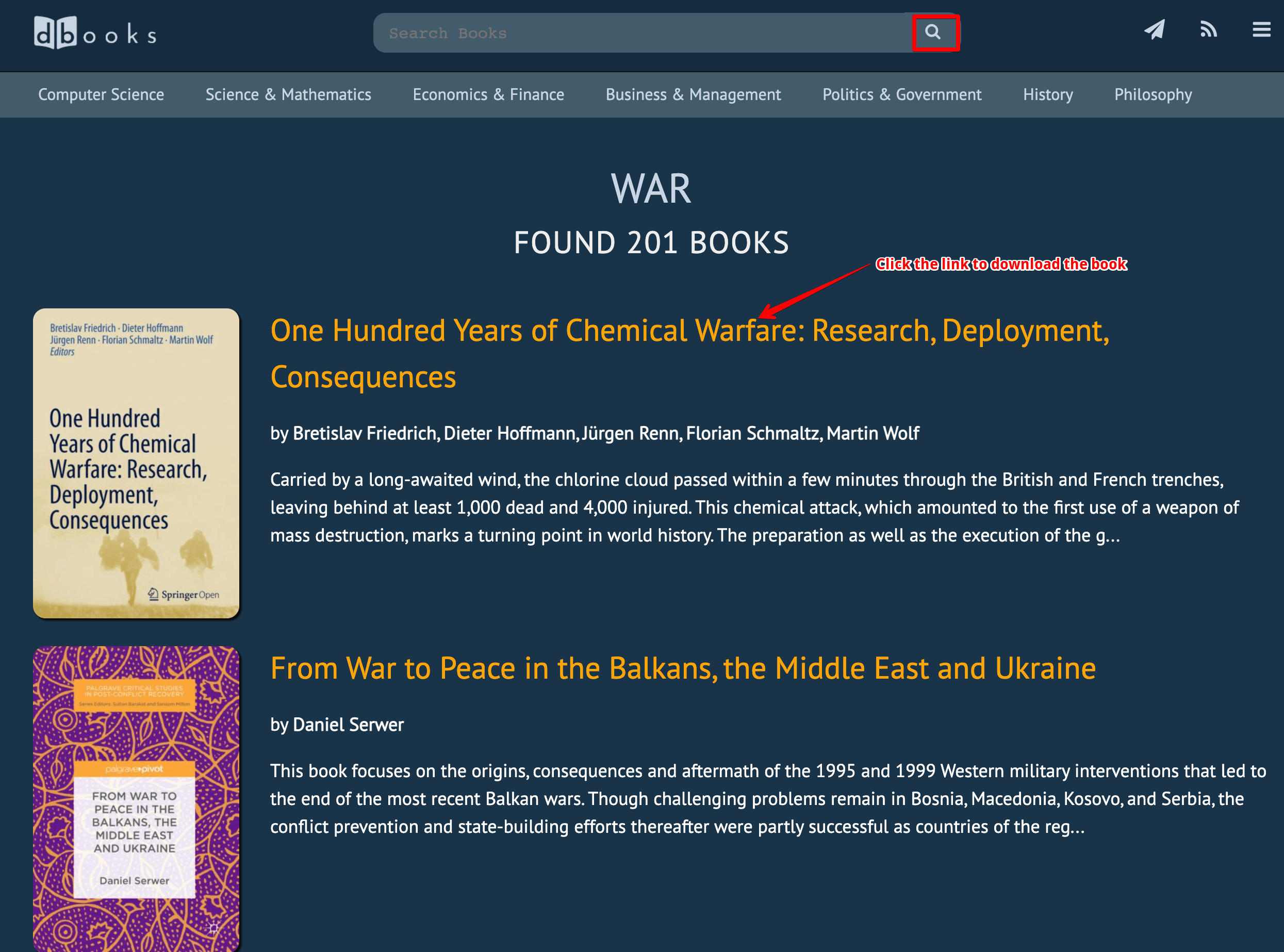 4. BookYards
BookYards is a free source for eBooks in 35 categories, it offers pieces from both member authors as well as established ones. You can download ebooks from it without registering for anything. Content is available not only in English, the service is fully free.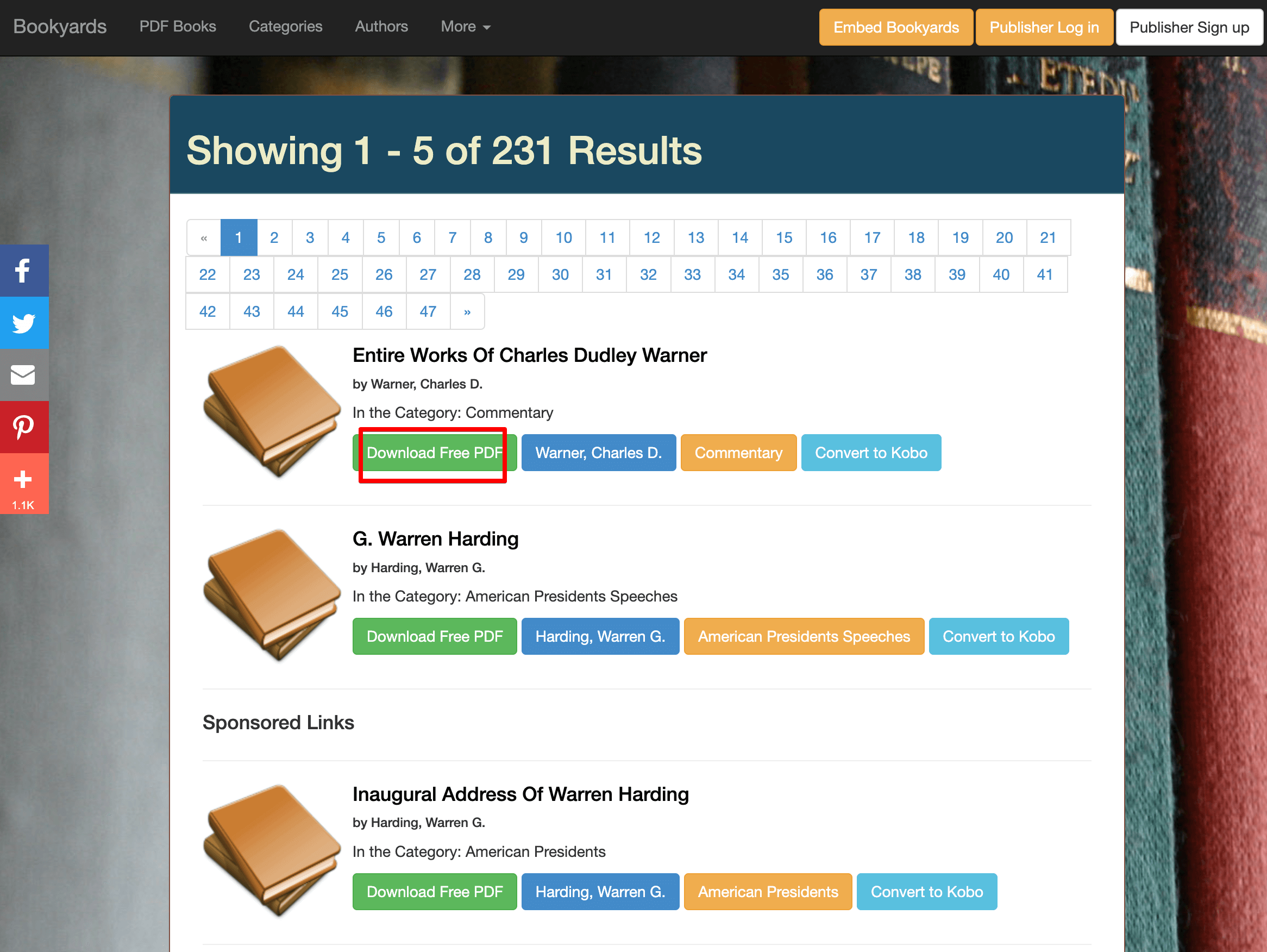 3. Project Gutenberg
Project Gutenberg is an online library of free eBooks. It offers more than 60,000 free ebooks from the public domain. It is free to read and redistribute. There are no fees, you'll find plenty of great classic books available.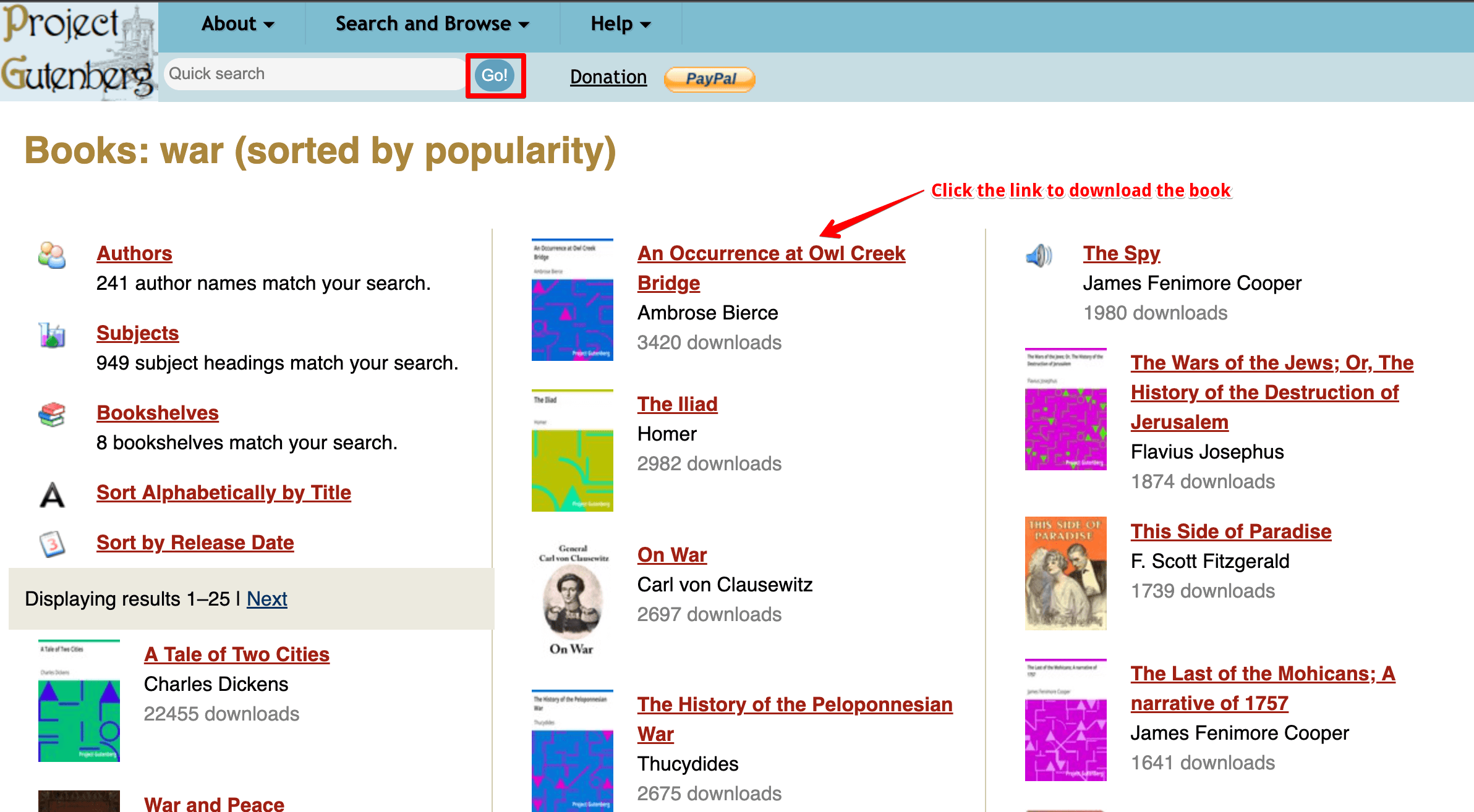 2. Libgen
Libgen(Library Genesis) is a file-sharing based shadow library website for scholarly journal articles, academic and general-interest books, images, comics, audiobooks, and magazines. The site enables free access to content that is otherwise paywalled or not digitized elsewhere. Libgen is a search engine to help you download books and articles.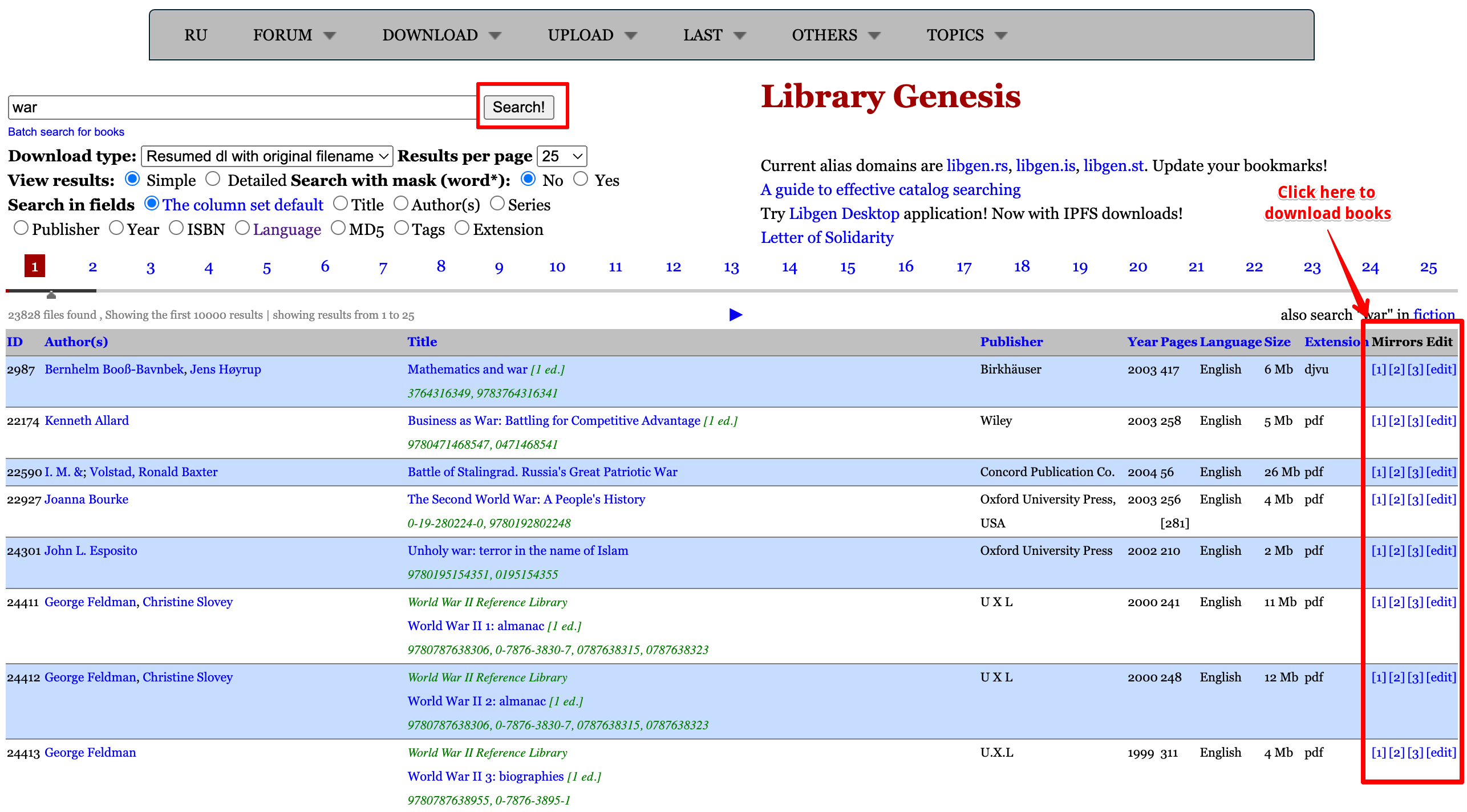 1. Z-Library
Z-Library is a shadow library project for file-sharing access to scholarly journal articles, academic texts and general-interest books. As of 20 April 2022, Z-Library states that it possesses more than 10,116,000 books and 84,837,000 articles, it claims to be the world's largest ebook library, as well as the world's largest scientific articles store. It also describes itself as a non-profit organization sustained by donations.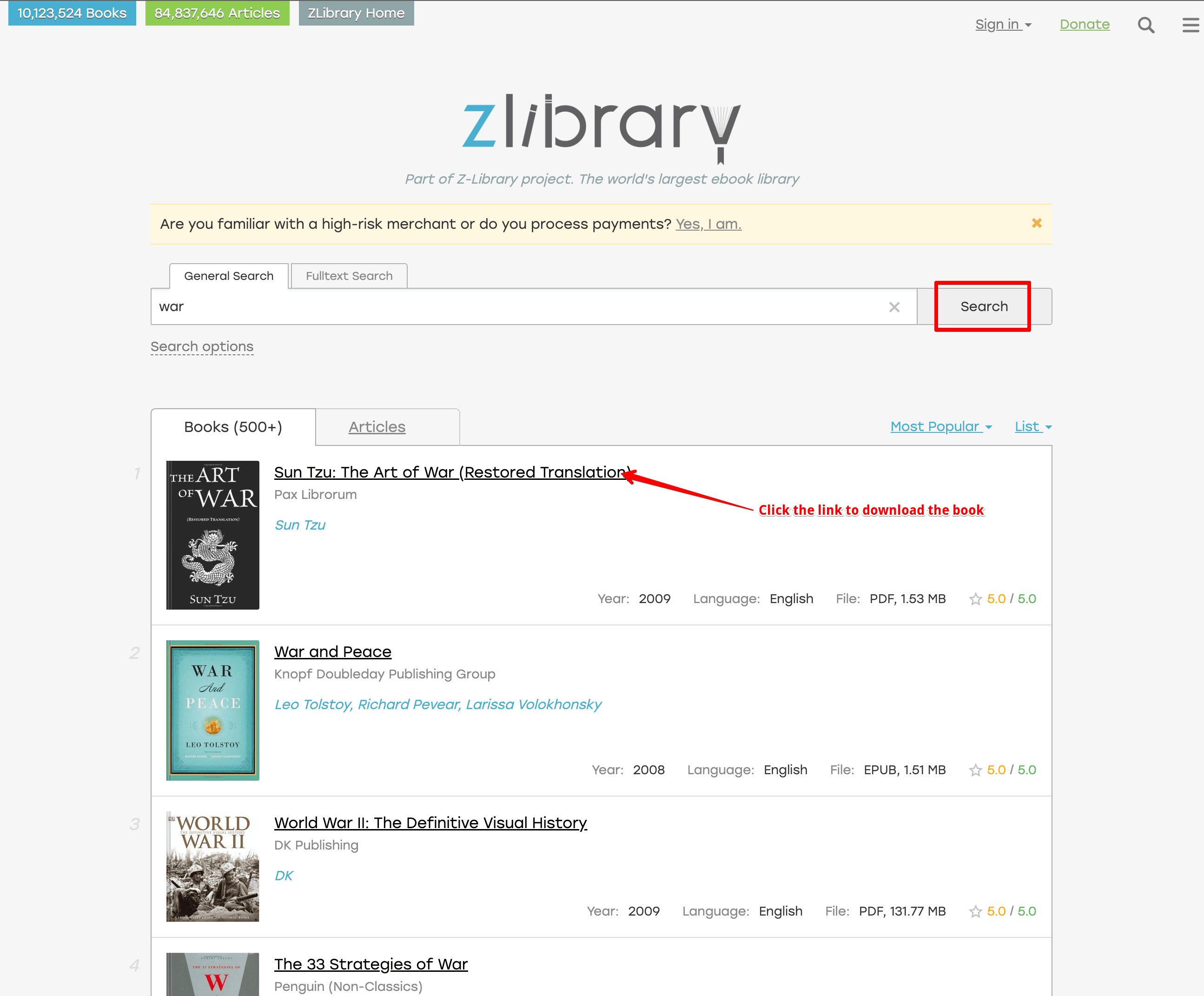 Conclusion
We found 10 really free eBook websites for you, more important is that these websites don't force you to register an account. You can try all of them and find the best website fit your satisfaction. Personally speaking, Libgen and Z-Library are my favorites because of their tremendous amount of eBooks.
The table lists all the 10 best free eBook download sites below.
| | | |
| --- | --- | --- |
| No. | Name | Alexa Rank |
| 1 | Z-Library | 2,377 |
| 2 | Libgen | 2,357 |
| 3 | Project Gutenberg | 8,044 |
| 4 | BookYards | 352,283 |
| 5 | dBooks | 532,236 |
| 6 | DigiLibraries | 371,270 |
| 7 | Feedbooks | 79,980 |
| 8 | FreeBooks | 842,839 |
| 9 | Epub.us | 1,545,461 |
| 10 | Girlebooks | 1,727,352 |
Tips: you can try z3kit eBook Converter to convert your ebooks to PDF/EPUB/MOBI/AZW3/DOCX/TXT.
Note:

use coupon code to get 10% discount: SITE-10